Your baby this week
10 weeks pregnant
Morning sickness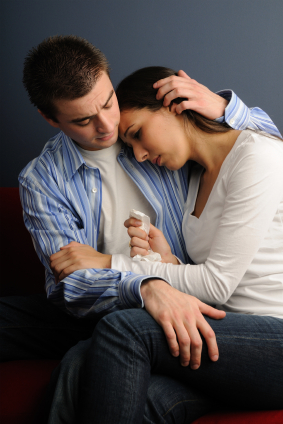 P&B reader Jack asks: "My wife is just over three months pregnant and is suffering from severe nausea and vomiting. What can be done to help her? At what point might she need to be hospitalized?"
The expert answers: "About 60 to 70 percent of pregnant women complain of nausea and vomiting during the first 8 to 12 weeks of gestation. In general, the symptoms are mild and are normally gone during the beginning phase of the second trimester. In a small amount of women, the severity of the symptoms will result in the necessity to hospitalize in order to control the symptoms. In severe cases of nausea and vomiting that do not respond to simple lifestyle changes, the medical term is referred to as hyperemesis gravidarum."
Click here for the rest of the expert's advice.
---
Is morning sickness more severe this time around? Commiserate with other moms on Pregnancy and Baby's message boards.
---
Nutrition notes
Omega-3 fatty acids are very important for pregnant and breastfeeding women. One omega-3 fatty acid in particular -- docosahexaenoic acid, or DHA -- is considered essential for the optimal development of an infant's brain and eyes, both during pregnancy and after birth. In addition, DHA may help prevent preterm labor and may help protect against postpartum depression.
The potential benefits of a diet rich in DHA during pregnancy and while breastfeeding have been under investigation for many years. Studies comparing infants born prematurely with full-term infants have found that preterm infants tend to have lower DHA levels as well as delayed visual and cognitive development. Other studies looking at breastfed babies versus formula-fed babies (most formulas do not contain DHA) have found that breast-fed infants tend to have better visual acuity early in life.
To find out more about DHA and its importance (including how to incorporate it into your diet), just click here.
---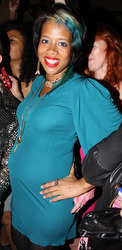 Extra!
After the birth of her first child in July 2009, singer Kelis posted to Twitter: "Ok so I did it, he's 7.8 pounds of the greatest stuff on earth… I was in labor for 3 of the longest most painful days of my life." She also tweeted, "I don't understand when women say they don't remember giving birth… I will remember for the rest of my life. He's kinda perfect btw."
Kelis delivered her son, named Knight Jones, with her mother and sister at her side. Here, see what she had to say about maternity clothes and pregnancy in the weeks before she gave birth!
---
Having cravings yet?
Food cravings and pregnancy go hand in hand, don't they? Whether it be foods you have never eaten (or eaten together), foods you previously found repulsive or foods you like but -- while pregnant -- can't seem to live without, cravings are just a natural part of your 10-month journey to becoming a new mom.
But where do these cravings come from? According to Dr Amy Korten, Ob/Gyn at Bozeman Deaconess Hospital in Montana, there is no definitive answer. "Women may crave certain foods due to nutritional deficiencies and hormone changes, but this line of thinking does not [always] follow logic -- some women do not experience cravings at all. It's hard to know if you're craving something because your body needs it or if it's just a food that makes you feel better."
Click here to read more about pregnancy cravings and what causes them!
Sign-in
Already a member? Sign-in to access your profile and learn about the changes your baby is going through today!
Sign-in to your account »
---
Sign-up
Create your own personalized pregnancy calendar. Get day-by-day updates about your baby's progress, store notes, log doctors appointments and more.
Sign-up now »
---