Your baby this week
7 weeks pregnant
Your baby now
The baby has a tiny yet functional bloodstream and circulatory system. The heart is a large bulge in the front of the chest.
>>> Take a peek at your baby's development!
---
Keep workin' it
If you have been exercising, you don't need to stop unless your healthcare provider has recommended you do so (in case you have been experiencing bleeding, for example). However, you may want to consult with your caregiver about certain exercises that may put too much stress on you and the baby. If you haven't been exercising, ask your healthcare provider if that's something s/he recommends for you.
Get lots of tips, tricks, news and notes about pregnancy fitness right here.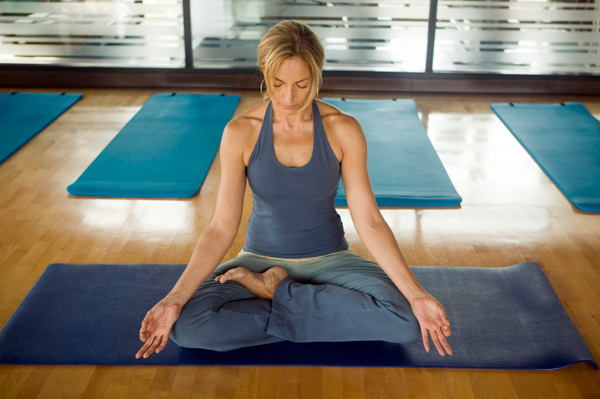 ---
Doula do's
Hearing a lot of buzz about doulas? Here's what you need to know.
There are two basic types of doulas: birth doulas (who help couples to write a birth plan and then offer support during labor and the first few hours after the birth) and postpartum doulas (who provide a reassuring mix of motherly advice, breastfeeding assistance and hands-on help with household chores like cooking and cleaning during the days and weeks after baby's arrival). Some doulas offer both types of services to their clients, while others specialize in one or the other.
Read more in the article Why doulas are a girl's best friend, and find a doula in your area at our Doula Network.com site!
---
Thinking ahead
You are probably not showing yet, but you may be experiencing some bloating or other abdominal discomfort that makes wearing your regular jeans and pants uncomfortable.
Why frustrate yourself by trying to expand waistlines with elastic bands and open buttons? With the exception of a few people, buying maternity clothes will be inevitable. The more wear you are able to get out of them, the better your investment will be.
So, as soon as you can't zip up your favorite pair of jeans, treat yourself to the comfort of maternity jeans -- topped with your everyday button down white oxford, no one will know the difference, but you will certainly feel it!
Click here to read more "Do's and dont's" of maternity fashion.
Sign-in
Already a member? Sign-in to access your profile and learn about the changes your baby is going through today!
Sign-in to your account »
---
Sign-up
Create your own personalized pregnancy calendar. Get day-by-day updates about your baby's progress, store notes, log doctors appointments and more.
Sign-up now »
---