Your baby this week
7 weeks pregnant
Your baby now
In the corners of your baby's body, tiny limb buds are appearing. Take a look at what's happening now in our first trimester slideshow of fetal development!
---

Big news
If you've just found out you are pregnant, consider some of these romantic ways to share the big news with your partner:
9 romantic ways to tell your husband you're pregnant.
---
Pregnancy symptoms
You may have gained a couple of pounds by now -- or if you have morning sickness, you may have lost a couple. Either way, you are doing fine. You may be plagued by constipation, fatigue, the need for frequent trips to the bathroom to urinate, and nausea.
---
In the know
Constipation is not uncommon during pregnancy, and may occur because the hormones of pregnancy relax the bowel and slow your digestive system.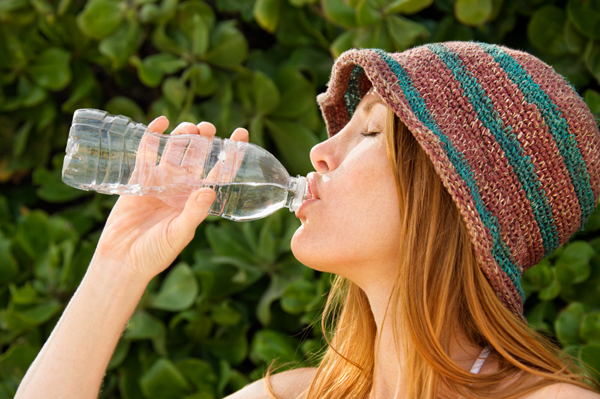 How to make a difference? Drink plenty of water, eat a lot of fresh fruits and vegetables, and exercise as often as you can, at least every other day. Walking is a great exercise almost everyone can do. If you still have problems with constipation, try using a simple fiber laxative like Metamucil, Citracil or Fibercon. If that doesn't help, as your healthcare provider about using a glycerine suppository on occasion.
---
Exercise can help
One of the best gifts you can give yourself during your pregnancy is the gift of fitness. Exercise will help you feel better physically and emotionally, gain less weight, have an easier labor and bounce back more quickly after your baby is born.
If you are new to exercise, start slowly. You may want to begin by taking a moderately brisk walk for 15-20 minutes three times a week. If you were exercising regularly before your pregnancy, you may find that you need to make only a few modifications to your regime.
Stop exercising and call your physician, however, if you experience any of the following during exercise: vaginal bleeding or any unexplained excess fluid from the vagina, dizziness, fainting, extreme nausea and/or vomiting, a sudden increase in heart rate, or cessation of perspiration along with nausea and clamminess.
As long as you feel good and stay healthy, exercise will make your pregnancy more enjoyable and will speed your recovery after childbirth. You will then have more energy to care for the newest member of your family.
Read on to learn how to incorporate (or continue) exercise in your pregnancy.
---
Did you know?
There are lots of pregnancy diaries here at Pregnancy & Baby! You're sure to find a lot of information and interesting tidbits from real moms -- right here!
Sign-in
Already a member? Sign-in to access your profile and learn about the changes your baby is going through today!
Sign-in to your account »
---
Sign-up
Create your own personalized pregnancy calendar. Get day-by-day updates about your baby's progress, store notes, log doctors appointments and more.
Sign-up now »
---