Your baby this week
5 weeks pregnant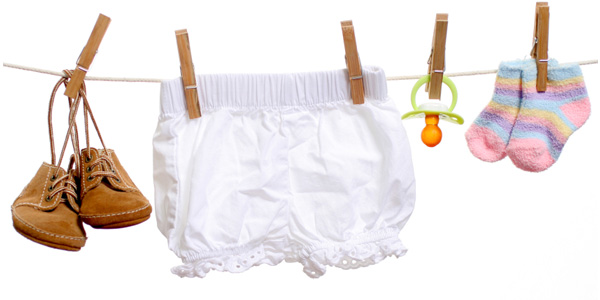 Shopping for baby
You've no doubt seen all the scary statistics on the costs of raising children. Well, despite what some people would have you believe, starting a family doesn't have to lead to financial ruin. While it may be tempting to wear the numbers off your credit card as you merrily shop for the new arrival, there are plenty of practical steps you can take to minimize the impact on your family's budget.
For example, as author Ann Douglas says in Baby Bargains: Ten Sure-Fire Ways to Save Big Bucks on Baby Gear: Don't allow yourself to fall prey to nauseatingly attentive sales clerks who fuss and fawn over you while helping you to stuff as much baby paraphernalia in your shopping cart as possible. Click to read more!
Outlet store pitfalls
You might check out outlet stores or malls for bargains in the baby department. Outlet stores can be a good place to snag good baby deals. However, there are some pitfalls to avoid. You don't want to lose money by shopping at outlets. Don't forget your list - go in, get what you need, leave. Do not browse for items your little one really does not need. I actually suggest not taking friends. Friends like to lure you to look at other items, not on your list. For more tips, read here!
Also see: Should you buy used baby gear for your baby?
---
Fun stuff
You're bringing a baby into this growing world, but just how fast is the population really growing? Here's a look at where we in the US and Canada are now and where we'll be in the future.
---
Eating for two
Check out this super easy Broccoli Cauliflower Casserole. This layered dish is great for dinner, leftovers or even taking to a potluck!
---
In the know
If you need dental work completed during pregnancy, you're sure to be concerned about the safety of any such procedures. Talk to your dentist, but usually the amount of radiation from dental x-rays, if properly shielded, is minimal and unlikely to cause any harm to the baby. They are not generally recommended unless necessary (not routine x-rays). Sometimes safety is relative: for example, it's important to manage any oral infections before they become a systemic infection.
Obstetrician/Gynecologist David Barrere tells you what's safe and when. Click here to find out what you need to know about going to a dentist during pregnancy.
Sign-in
Already a member? Sign-in to access your profile and learn about the changes your baby is going through today!
Sign-in to your account »
---
Sign-up
Create your own personalized pregnancy calendar. Get day-by-day updates about your baby's progress, store notes, log doctors appointments and more.
Sign-up now »
---