Your baby this week
39 weeks pregnant
In the know
You may notice the Braxton-Hicks contractions becoming more frequent and pronounced. These contractions are commonly thought to be early labor, but they're really more like "practice" contractions. While they might almost take your breath away on occasion, they shouldn't be painful.
If, on the other hand, they're getting painful and/or are becoming longer, stronger and closer together as the minutes go by, it may be time to call your healthcare provider!
Read more here: What does a contraction feel like?
---
Is this it?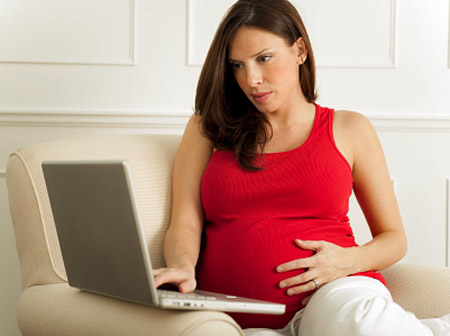 One mom gave her friend an early labor play-by-play via instant messenger:
3:03pm: One thing about these contractions -- they do seem affected (stronger) when I move around. I am also SUPER sensitive to stress -- kids whining, crying, etc.
3:16: Baby's movements hurt now. Maybe starting contrax or I don't know.
3:30: I think I will call my dad [to babysit the older kids]. Everytime I get up now, contrax or pain or whatever.
3:33: Have lost loads of mucus some with red tinge, too.
3:41: [After she called] My dad has a dinner tonight to go to and since it's not urgent, I didnt want to press him not to go.
3:47: I am torn about what to do... ow ow ow. In between contrax all seems just fine and then ack.
At that point, she went to the hospital. The baby, a boy, was born vaginally at 7:50 pm -- just four hours after her last IM message!
>> When to call the doctor if you think labor has begun
---
The countdown is on
It's almost time, so you need resources to help make sure that you're all ready for labor and birth. Make sure you're ready for the hospital with this guide!
---
In real life
From Machelle's vaginal birth after cesarean (VBAC) birth story:
When I became pregnant for the second time, I was of course overjoyed, but also a little worried. My first daughter, Steffi, was a fairly easy pregnancy, but a tough birth. I was worried that I would have to have another C-section. Which I did not want!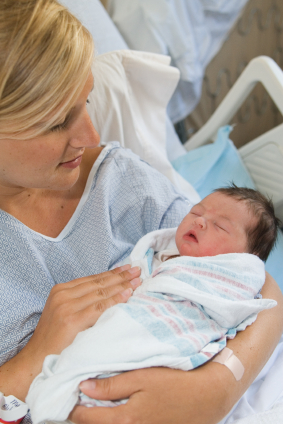 With Steffi, I was induced and ended up having 23 hours of labor and a C-section. The labor was terribly painful, and the recuperation from the C-section almost worse. Steffi was 9 pounds, one ounce, with a huge head and a head full of black hair. The reasons for the C-section were multiple, labor did not progress, her head never engaged (she was a large baby with a big squarish head).
I went back and forth between wanting to try VBAC and wanting to just skip it and have the section. On Monday the 5th at my doc's visit, I changed my mind again and said I would wait a couple more days, since the 7th was only a few days after my due date.
I was glad I did. As I was leaving the doc's office, I started having pains, but I wasn't sure if it was labor. It was so different from the first time.
Read the rest of her birth story here!
---
Noted & quoted
"When you have a baby, you set off an explosion in your marriage, and when the dust settles, your marriage is different from what it was. Not better, necessarily; not worse, necessarily; but different." - Nora Ephron (Writer/director/producer of Julie & Julia and Sleepless in Seattle)
Sign-in
Already a member? Sign-in to access your profile and learn about the changes your baby is going through today!
Sign-in to your account »
---
Sign-up
Create your own personalized pregnancy calendar. Get day-by-day updates about your baby's progress, store notes, log doctors appointments and more.
Sign-up now »
---