Your baby this week
38 weeks pregnant

Don't forget
As the end of your pregnancy draws near, be sure to get some good pictures of yourself!
Moms who have been there know: In a year from now (or even 5, 10, 20 years hence), you'll be amazed when you look back at these pictures and remember how big you got.
Whether you're going to take the photos of yourself or hire a professional photographer, take a little time to document this amazing, fleeting and incredibly important time in your life.
---
Do-it-yourself extreme
It's hard not to get incredibly impatient as the final countdown begins. More than one mom-in-waiting has wondered, "Can I do my own internal exam to see if I'm dilated?"
Well, you probably could -- with much difficulty and Twister-worthy moves -- somehow wrap your arm around your pregnant belly and up into your vagina to check on your cervical dilation. It wouldn't be easy, and it sure wouldn't be comfortable. (Are cervical exams ever fun?)
So let's say you have gorilla-length arms and can manage the contortions. Should you try to do a DIY internal exam? That answer is probably no, unless you're a trained physician, nurse or midwife. Get more info here...
---

In the know
Epidurals are the pain-relief method of choice for many women, although it does have some risks. Your baby will need to be monitored closely, and you may have a fluid IV administered. Some women will experience a headache postpartum.
>> Pain relief options for labor
---
Extra!
Talk to your partner about the impending birth. Try to go beyond the mechanics of it ("Make sure you bring the hospital bag," "Did you set up the crib yet?") and try to focus on the mental and emotional aspects, especially about how your lives will be changing.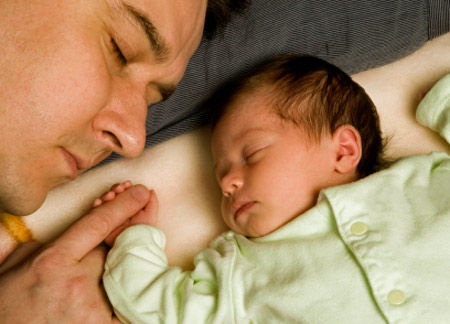 Realize that your partner may feel a bit neglected, with everyone focusing so much attention on your and the baby... and may also be worried that your relationship will be pushed to the back burner. Remember: Communication is one of the best tools you have as a couple -- and as a family.
Click here to see more articles for Dad!
---
Preparing for breastfeeding
One thing is for sure: childbirth and breastfeeding are two experiences that no amount of reading, attending classes or watching videos can really prepare you for. What they mostly do is tell you about what the "average" birth experience or the "average" breastfeeding experience will be like. You need to remember that your baby hasn't read those books or taken those classes," and he doesn't have a clue that he is supposed to behave like the "average" baby.
There are some basic things you can do from the beginning to help get breastfeeding off to a good start. Click here to find out what you can do now!
---
The time is right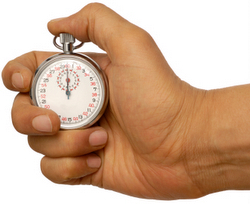 One of the important jobs of the birth partner is to time contractions. Since changes in the length, strength, and frequency of contractions are the all-important hallmarks of true, progressing labor, it is a good idea for you to (1) know how to time correctly and (2) keep a written record. Then, when you call the mother's caregiver, you will have accurate and concrete information to provide.
Author, childbirth educator and doula trainer Penny Simkin offers some guidelines to help ensure your timing is accurate.
Sign-in
Already a member? Sign-in to access your profile and learn about the changes your baby is going through today!
Sign-in to your account »
---
Sign-up
Create your own personalized pregnancy calendar. Get day-by-day updates about your baby's progress, store notes, log doctors appointments and more.
Sign-up now »
---