Your baby this week
38 weeks pregnant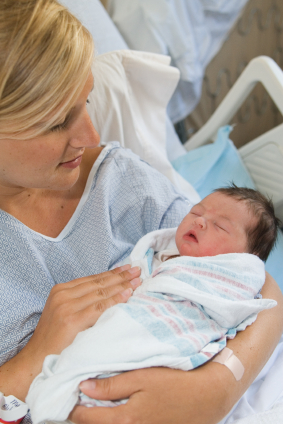 Little squishy
In order for a baby to be able to travel through the birth canal, the head must be small enough and flexible enough to fit. Yes -- the baby's head actually squishes.
Fortunately, at birth, your wee one's brain is only a fraction of what the size it will be when he's an adult. The bones of the skull that surround it are made to mold into different positions as needed to slip through your hips. (This explains why most babies that have been resting low in mom's pelvis, waiting for delivery, have longer-than usual, somewhat pointy heads just after birth.)
Read more about your baby's amazing head here!
---
In the know
If your baby "drops" this month (aka lightening) -- moving more into your pelvis and less in your ribs -- you may feel like you have more room to breathe, simply because there's more room for your lungs to function. However, you may also notice that there is more pressure on your bladder and rectum, necessitating frequent trips to the bathroom. Although it may make the situation more inconvenient, be sure to drink plenty of fluids.
Not your first pregnancy? Your baby may not be dropping until you're in labor -- which is completely normal.
---
Extra!
"When they handed him to me, I cried. And those were tears of joy." - WNBA Basketball star Sheryl Swoopes on the birth of her son Jordan, in Sports Illustrated
---
The baby name game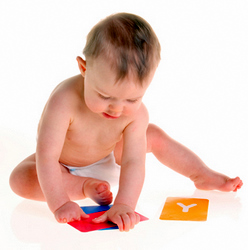 Still working on baby names? Here's a tip: Don't advertise your name choices unless you want input. One reader asked for her family's help and ended up giving four names to her first child. Then, to keep the peace, her subsequent children also landed four names each... one from each grandparent.
Search for baby name meanings, top trends, celeb names and lots more right here!
---
Babymooning
So the big date is just around the corner! You have been planning for months. Finally, the moment arrives. You give birth to a wonderful, cuddly baby and come home to a new life together.
Then, like many new moms, you discover that along with the tender moments come really tough adjustments. New sleep times, feeding times and the realization that another human is completely dependent on you. How can moms survive this period -- the "babymoon?"
Russell Reiff, MD, a pediatrician with Kaiser Permanente's San Francisco Medical Center, says that new moms "should have no expectations" other than to bond with their new baby during this important time. "(Mothers) will probably not be able to do much more than feed, change and hold their baby, and sleep," he says. Click here for more tips on surviving the babymoon.
Sign-in
Already a member? Sign-in to access your profile and learn about the changes your baby is going through today!
Sign-in to your account »
---
Sign-up
Create your own personalized pregnancy calendar. Get day-by-day updates about your baby's progress, store notes, log doctors appointments and more.
Sign-up now »
---