Your baby this week
38 weeks pregnant
All in the family
Many families consider birth to be a family event, including having children present in the delivery room. If you're considering this option, childbirth educator and doula Ami Burns shares tips to help the process go smoothly for you and your child.
>>> Siblings at childbirth: Age-appropriate tips

---
In the know
The APGAR score is a clinical measurement of a newborn's response to birth and life outside the womb -- essentially a wellness check. Ratings are based on Appearance (color); Pulse (heartbeat); Grimace (reflex); Activity (muscle tone) and Respiration (breathing). The baby is usually assessed at one and five minutes after birth, the high score being 10 while the low score is 1.
>> Find out more about what to expect right after baby arrives!
---
Sock it to me
During labor, chances are your body will go through a million different emotions, sensations and more. One of the common ones: cold feet. That's why several moms said they wanted some warm, cozy, super-soft socks to keep their feet happy -- even when they were in pain.
"I was grateful for multiple pairs of warm fuzzy socks. At least one part of my body was warm and comfy at all times. Those stupid hospital ones just don't cut it," says mom Katy Schroeder. Bring more than one pair along in case they get wet, and consider socks with rubber grippers on the bottom if you will be walking around a lot.
See 11 more hospital must-haves here!
---
For a more natural birth
Looking to skip the epidural? There are many non-medicinal options you might want to consider.
For example, water -- whether in a tub or a shower -- can help you relax between and during contractions. Showers can be very soothing during labor. If you want to actually labor in water (known as the "midwife's epidural"), a deep tub or a pool can be used. (In many hospitals, however, pools or tubs aren't always available when needed, and not all hospitals provide access.) Click here to get more helpful drug-free ideas to help you cope with labor!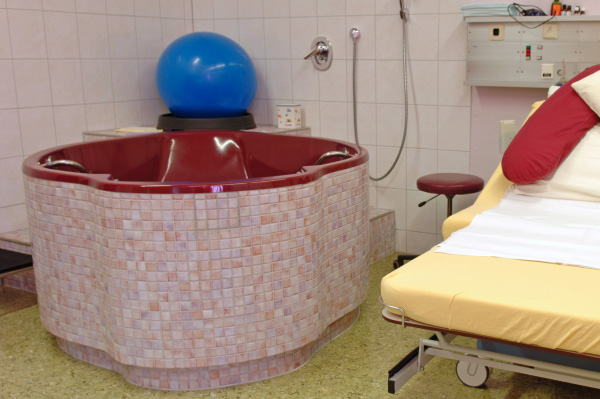 ---
Want to talk? Meet other expectant and brand-new moms on the Pregnancy & Baby message boards!
---
Going up...
According to US national statistics from 2006, labor was induced for 22.5 percent of births in 2006, a slight increase over 2005, and double the rate for 1990. Meanwhile, the C-section delivery rate rose 3 percent to 31.1 percent of all births, another record high. The cesarean rate has actually climbed 50 percent since the 1996 low.
Sign-in
Already a member? Sign-in to access your profile and learn about the changes your baby is going through today!
Sign-in to your account »
---
Sign-up
Create your own personalized pregnancy calendar. Get day-by-day updates about your baby's progress, store notes, log doctors appointments and more.
Sign-up now »
---