Your baby this week
36 weeks pregnant
Looking ahead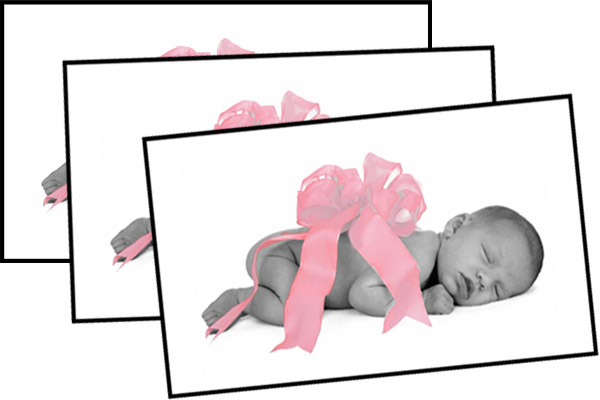 The excitement of a new baby begins at the time of conception, and peaks at the moment of birth. Yet only a few other things in life are more thrilling than announcing the arrival of a new baby in the family. Sharon Waldrop shows you some ways to share the joy, like with this gem:
Black and white film has become popular again. Lay baby on his back with a thick big bow tied around his waist. The bow can conveniently cover baby's privates. Use black and white film and snap a picture. After the picture is developed, color the ribbon pink or blue with a permanent marker. Next, copy the picture on stock (card-type) paper with a color copier designed to copy pictures. The end result is a black and white picture of your baby with an attention-gathering pink or blue ribbon. Add birth info and proudly distribute.
Click here to see the rest of her great ideas!
---
In the know
There are four fontanels (aka "soft spots") on the fetal skull, and your healthcare provider will feel for one or more of these to check the baby's presentation during labor.
Normally, babies are head-down by this point in pregnancy. However, in about three percent of all pregnancies, babies are in the breech position -- which means they are set to be born buttocks or feet first. Breech babies may require a Cesarean delivery, depending on their actual presentation, their size and various other factors determined closer to labor.
---
Go green
With a baby on the way, you are probably thinking about how you can stretch your dollar so that you can save your money for the new addition to the family. You are probably also thinking about all the things that baby needs, and worried that you might eat or use the wrong thing.
If having an eco-friendly pregnancy is important to you, know that there are many products and services to help you reduce your carbon footprint even as your belly grows.
Get some ideas on how to green-up your pregnancy here and here!
---
Experiencing any strange symptoms? Wonder if maybe this could really be labor? Visit our message boards here to talk to other moms!
---
Emergency baby delivery
Odds are slim that your baby will be born in the back of the cab -- that's pretty much movie folklore. That said, sometimes babies can come super fast so it pays to be prepared for an emergency scenario.
An emergency delivery is typically considered a delivery where your planned medical staff is NOT present. If your baby starts to arrive (I mean REALLY starts to arrive - as in you feel his head pushing down and through your vagina) and you're nowhere near a hospital (or your midwife for a home birth), you and your partner may need the following tips.
Here's what to do in an emergency baby delivery...
---
Extra!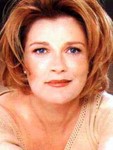 "If I didn't have this job and I was sitting at home being a 'great mother,' I wouldn't be such a great bloody mother, because there would be constant unflagging frustration that the thing about which I'm most passionate is being deprived... " - Actress Kate Mulgrew (Star Trek Voyager) in Redbook
Sign-in
Already a member? Sign-in to access your profile and learn about the changes your baby is going through today!
Sign-in to your account »
---
Sign-up
Create your own personalized pregnancy calendar. Get day-by-day updates about your baby's progress, store notes, log doctors appointments and more.
Sign-up now »
---