Your baby this week
35 weeks pregnant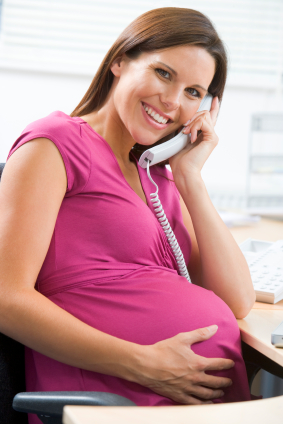 Survey says...
P&B poll: How do your co-workers feel about your pregnancy?
They're supportive: 46%
They're interested in my pregnancy: 23%
Same as usual: 9%
A little too interested: 8%
Really unsupportive: 6%
Not at all interested: 5%
A little freaked out: 3%
Click here to vote in other P&B quick polls!
---
Ideas and inspiration
Do you know the best things you can do to help avoid catching the cold or the flu during pregnancy (and beyond)? Six simple tips: Wash your hands often, keep your hands away from your face, reduce stress, get enough rest, eat a healthy diet and exercise regularly.
---
Thump thump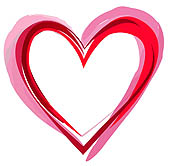 How fast is your baby's heart beating? Here's an easy-to-use beats per minute (BPM) counter to help you find out! If you have a recording of your baby's heartbeat or have a Doppler or other listening device, you can find out how fast his or her little heart is going! (Click here to hear what the fetal heartbeat sounds like.)
To get started, click here for an awesome interactive tool that calculates the heartrate for you.
---
Interviewing pediatricians
For first-time parents, the best time to find a doctor for your child is before he or she is born. Your pediatrician will need to come check your baby at the hospital before he or she is discharged, and will need to follow up with a well-baby check a week later.
So start now by asking family, friends and co-workers -- and even from your own healthcare provider -- for recommendations, and begin calling and interviewing. A typical interview takes 15-20 minutes and is either free or at a nominal cost. If a physician is unwilling or "too busy" to meet with you, take that as a sign that you have not yet found the best candidate to handle your child's care.
Click here for a list of suggested interview questions and more ideas!
---
In real life
From Rachel's birth story:
It all began after I had just had a physical check up with my doctor... My doctor had told me that I was only dilated 1 cm and that I probably would go overdue. To get me close to my due date, she decided to strip my membranes. I got very depressed and cried because I was ready for that baby to be here! My husband of course consoled me and tried to make me feel better. Later on that night, I lost my mucus plug which means labor in a matter of days. I called my doctor's office and they told me they'd probably see me in labor that weekend. So, sure enough, I started having contractions the next evening.
Read more of Rachel's birth story, from the beginning to to sweet, cuddly end!
Sign-in
Already a member? Sign-in to access your profile and learn about the changes your baby is going through today!
Sign-in to your account »
---
Sign-up
Create your own personalized pregnancy calendar. Get day-by-day updates about your baby's progress, store notes, log doctors appointments and more.
Sign-up now »
---