Your baby this week
34 weeks pregnant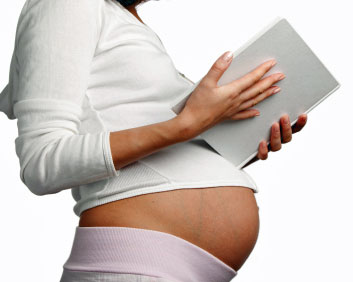 3 - 2 - 1...
It's almost time, so you need resources to help make sure that you're all ready for labor and birth. Make sure you're ready for your baby's birth with this guide!
---
Too close for comfort?
Is your placenta close to your cervix? Labor is around the corner and you are worried about what it will mean for labor. Labor and delivery nurse Wanda Steele offers some insight:
If you have these problems, then the main thing to watch for is bleeding. Bleeding may mean that some portion of the placenta -- sometimes just an edge -- has loosened from the uterus. This can cause irritation to the uterine muscle, resulting in cramps or contractions and can be a dangerous situation for mother and baby. Obviously, if you look at the anatomy, the placenta which delivers the oxygen and blood flow to the baby cannot be delivered first, or the baby would not survive and there could be a great deal of blood loss for the mother.
Not wanting either of these things to occur, if a placenta previa is diagnosed, cesarean delivery is the only way to have a good outcome for both the mother and the baby. There are no exercises or ways that I am aware of to affect a change in the placental position.
Click here to read more in this article.
---
5 parenting lessons

There's obviously a lot to investigate when you're pregnant — names, nursery decor, care providers, and so much more. However, some parenting topics are far more important than others and during pregnancy is the perfect time to learn.
Why while you're pregnant? Well, any new mama will tell you that sleep deprivation will suck the will to learn right out of you and secondly; wouldn't you rather spend time gazing into your new baby's face than facing a pile of books? Lastly some of these skills you'll be using during labor (after your baby comes won't help).
Here are five don't-miss topics that you should bone up on while pregnant.
By handling a bulk of the parenting learning curve early on you'll be more prepared to do what you should be doing after the birth — enjoying your new adorable baby.
---
Make a note
Not a fun thought, but if something happened to you, who would care for your child? Have you nominated a guardian in your will? This is just one of the many issues you need to consider. Find out more about guardianship here in this article by attorney Andrew E Tanenbaum.
---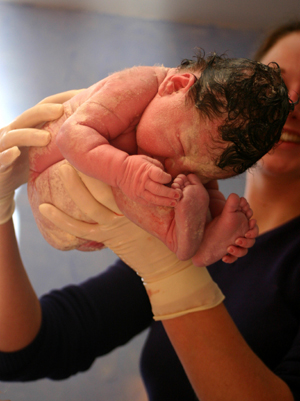 Want to hear a baby being born? Stop by the sound gallery!
---
Shower time
Here is a fun decorative and useful idea for a baby shower signature quilt that will hang above the changing table and hold all the little supplies such as powder, lotion and diaper pins. When your baby is older, you can use the cute little pockets to hold their stuffed animals or toys! Click here to learn how to make your very own baby shower signature quilt.
---
Quick and easy
Try Janet's quick and easy Chicken-n-Broccoli with Rice recipe:
This is quick, easy and healthy - and it must be good because it's my husband's favorite dish! This is also a good choice is you've forgotten to set out the chicken. I always start with frozen chicken breasts.
Sign-in
Already a member? Sign-in to access your profile and learn about the changes your baby is going through today!
Sign-in to your account »
---
Sign-up
Create your own personalized pregnancy calendar. Get day-by-day updates about your baby's progress, store notes, log doctors appointments and more.
Sign-up now »
---