Your baby this week
33 weeks pregnant
Building your nest
What is one sure thing that is happens to a soon to be mother that transcends location, age, situation? "The Nesting Period!" We deliver some tips for making the most of this phase.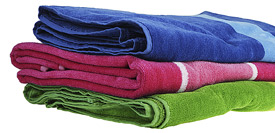 During this mysterious time of pregnancy, women have been known to scrub imaginary germs off tiles with a toothbrush, reorganize the foods in their cupboards alphabetically, repaint and wallpaper the new nursery, only to mysteriously end up repainting and wallpapering out into the rest of the house.
Here are a few good ideas for channeling that nesting energy so that when the baby does come and you need to rest, you will be able to pat yourself on the back and reach for a ready-made meal. Click here to see 'em!
---
Weighty issues
As you go down the final stretch, it might be a good idea to revisit Your pregnancy weight gain plan.
Remember, there's no such thing as a "one size fits all" recommendation for weight gain during pregnancy. The amount of weight that you need to gain is generally determined by your pre-pregnancy weight.
---
Click it
The National Highway Traffic Safety Administration (NHTSA) reports that at the National Conference on Medical Indications for Air Bag Deactivation, a group of physicians considered all medical conditions as possible justifications for turning off airbags.
The physicians did not recommend turning off air bags for pregnant passengers or drivers. You should always keep a distance of at least 10 inches between the airbag cover (or steering wheel) and your breastbone. You may need to move your seat rearward, and/or tilt your seat back to achieve this separation -- and must also be able to maintain full control of your vehicle.
It may feel a little uncomfortable or unusual at first, but you'll get used to it pretty quickly. In the big picture, it's really worth taking these simple precautions just in case of a car accident.
After your baby arrives, however, you will need to remember to never put a carseat in front of an airbag!
---
Get the popcorn
Ready for a diversion? How about watching the comedy/drama She's Having a Baby, written and directed by John Hughes (Ferris Bueller's Day Off and Home Alone)? Starring Kevin Bacon and Elizabeth McGovern, this sweet tale follows the couple from their wedding day until d-day. The film also features 30 Rock's Alec Baldwin in a supporting role.
---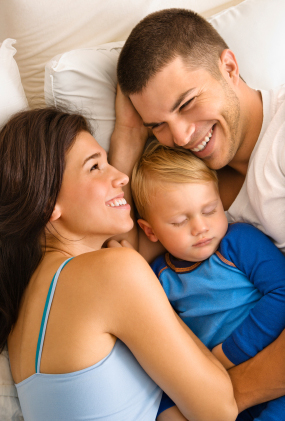 Expert advice
A reader writes: "What is a guardian? And how do I choose someone to be my child's guardian?"
The Estate Planning Attorney answers: "As a parent, you are the natural guardian of your child. You are responsible for the care, education and supervision of your child. If both parents are deceased or unable to care for their children, a guardian must be appointed by the court to take custody of the children and provide for their needs. The only way parents can have a say in the choice of a guardian is by nominating one in a will. If you do not appoint a guardian in your will, the court must decide without the benefit of your opinion, who will do the best job of raising your children."
Sign-in
Already a member? Sign-in to access your profile and learn about the changes your baby is going through today!
Sign-in to your account »
---
Sign-up
Create your own personalized pregnancy calendar. Get day-by-day updates about your baby's progress, store notes, log doctors appointments and more.
Sign-up now »
---