Your baby this week
32 weeks pregnant
Nursery school
There are hundreds of different themes you can choose when decorating your baby's room -- from warm and cozy, with wooden furniture and rich yellow hues yellow -- to bright and bold, with white furnishings and bursts of vivid colors throughout.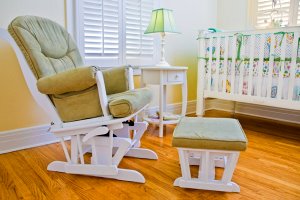 Feel free to mix patterns and colors, and consider trying something new, like painting a mural on the wall or sponging or stenciling letters or animals on the wall in a contrasting shade. Also, remember that your newborn isn't going to be a baby forever -- before you choose a pastel bunny motif for the entire nursery, think about how soon you're going to have to retire it.
Similarly, fewer and fewer of today's parents are decorating the nursery pink for girls and blue for boys. Staying gender-neutral also ensures the setup will be reusable if another baby comes along.
Pick up tips in the article Your baby's room, and get lots more info in our Baby Nursery section!
---
Advice and support
Do you ever worry that your own mom won't think you're up to the task of mothering?
Rick Hanson, PhD, author of Mother Nurture: A Mother's Guide to Health in Body, Mind and Intimate Relationships, has some advice -- click here to read it!
---
Birth order
Jan Brady didn't exactly relish being the middle child. ("Marcia, Marcia, Marcia!"). But there might be more to birth order than sibling rivalry.
Experts say it can influence personality and the way you act. What does your child's birth order say about them? Find out here!
---
Having twins?
Curious about what your life will be like as the parent of twins? Here are some tips to help simplify bedtime:
It is most often thought that sleeping in the same room works best. This is because it increases the odds to get them on the same schedule without much effort.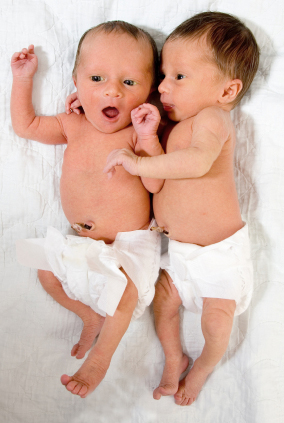 When one wakes up, he or she will tend to wake the sleeping baby -- and, believe it or not, this is what you want. In fact, it is recommended that if one baby wakes up during the night, you should wake up the sleeping twin and nurse him too -- this will continue to foster the same eating/sleeping schedule.
Click here for more on managing twin babies!
---
It's time to get ready for your little one, starting with our baby guide! Find out about caring for your newborn, diapering details, baby health answers, food facts, baby message boards and much more.
Sign-in
Already a member? Sign-in to access your profile and learn about the changes your baby is going through today!
Sign-in to your account »
---
Sign-up
Create your own personalized pregnancy calendar. Get day-by-day updates about your baby's progress, store notes, log doctors appointments and more.
Sign-up now »
---