Your baby this week
31 weeks pregnant
Babymooning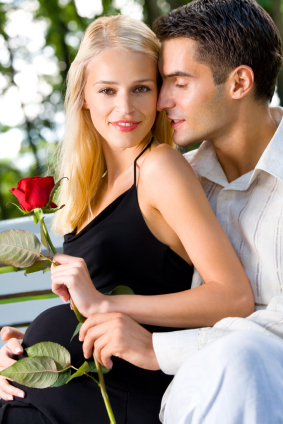 You may have heard the term "babymoon" before, even if you've never been on one. The trend -- where a couple goes on a last-hurrah vacation before life becomes about all things baby -- first became popular three years ago, and has ramped up popularity ever since.
"My husband and I have always been big travelers and we had gone through a lot to get pregnant and felt that we needed to get away before all these changes happened," says Tracey Thibodeau Serebin, a family dynamics specialist in New Jersey, and the proud parent of now-14-month-old son.
---
All stuck up?
Constipation is not uncommon during pregnancy, and can happen because the hormones of pregnancy relax the bowel and slow your digestive system. For this reason, it is very important to drink plenty of water, eat a lot of fresh fruits and vegetables, and exercise regularly. Walking is great exercise and helps particularly with consipation.
Get more tips on how to cope with constipation here.
---

Paint, don't faint
Getting the nursery ready for your baby can be fun, but watch those paint fumes! Family Physician Jane Forester has some advice about exposing your unborn child to paints and other fumes associated with getting the nursery ready: Get it here.
---
3D ultrasounds
Millions of ultrasounds are performed each year, usually to rule out certain disorders or problems. For many parents, the ultrasound is a memorable first contact with the little one (or little ones) inside. And while the pictures are great to have, it can be hard to tell what you're looking at -- but as you can see here, images of your baby in 3D make telling the nose from the toes a lot easier!
---
In the know
Your membranes (amniotic sac) may rupture creating a rush or constant trickle of fluid. Call your healthcare provider right away if you suspect your water has broken.
Sign-in
Already a member? Sign-in to access your profile and learn about the changes your baby is going through today!
Sign-in to your account »
---
Sign-up
Create your own personalized pregnancy calendar. Get day-by-day updates about your baby's progress, store notes, log doctors appointments and more.
Sign-up now »
---