Your baby this week
31 weeks pregnant
Happy teeth
Have you visited your dentist lately? A study published in the Journal of the American Dental Association found that most pregnant women do not visit a dentist, even if they have dental problems! If you need dental work completed during pregnancy, you're sure to be concerned about the safety of any such procedures.
But sometimes safety is relative: for example, it's important to manage any oral infections before they become a systemic infection.
Obstetrician/Gynecologist David Barrere tells you what's safe and when. Read more here!
---
Make a note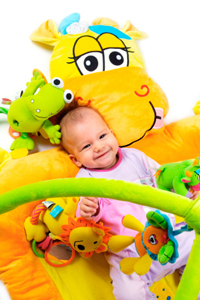 Give some thought to your gift list. It might seem early, but there are probably a lot of people -- from family members to coworkers to neighbors to friends -- who will want to get you a gift before or after the baby arrives, and want to make sure they're not buying you something you don't need.
Make it easy on them, and register (Target and Toys R Us both have baby registries), or give a willing friend a wish list and designate her the registrar.
Get lots more baby registry ideas and advice here:
---
Ideas & Inspiration
"Whenever a little child is born
All night a soft wind rocks the corn;
One more buttercup wakes to the morn,
Somewhere, somewhere."
- Agnes Carter Mason, Somewhere
---
Sweet tweet
Follow Pregnancy & Baby on Twitter, and get updates on new articles, contests and other tips, treats and tweets. Check us out at twitter.com/pregnancybaby!
---
Advice & support
"I really don't want this to end... this special bond of pregnancy. The beautiful bellies that we are all growing. Yes, there is my sciatica. Yes, I have unbelievable swelling in my nether regions. Yes, I have to pee a ton. But, I feel so blessed that I was given this chance to grow such a miracle inside of me. Sure I've gained weight, but I just LOVE my big belly. We want at least one more child after this, but let's face it. I'm 35 now and won't be able to conceive again until well after this one turns one. My mom had twins at 38, so that is reassuring, but I had a miscarriage before this pregnancy and... well... you just don't know how things will turn out. I'm sure my pregnancy hormones are talking here loud and clear. I'm sure many of you can't WAIT until this part is over. I just find it so incredibly wonderful to share this special time - just me - with this little wonder growing inside of me." - Miki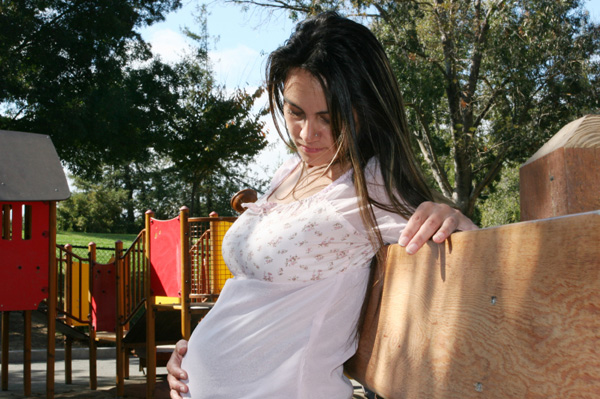 ---
Want to talk? Meet other expectant moms on the Pregnancy & Baby message boards!
Sign-in
Already a member? Sign-in to access your profile and learn about the changes your baby is going through today!
Sign-in to your account »
---
Sign-up
Create your own personalized pregnancy calendar. Get day-by-day updates about your baby's progress, store notes, log doctors appointments and more.
Sign-up now »
---