Your baby this week
31 weeks pregnant
Lunar Month Eight (30 weeks)
Right around now, the baby's pupillary light reflex appears as the iris becomes capable of closing down in response to light. Your baby is one step closer to seeing your face!
How does your baby grow? See the stages week by week!
---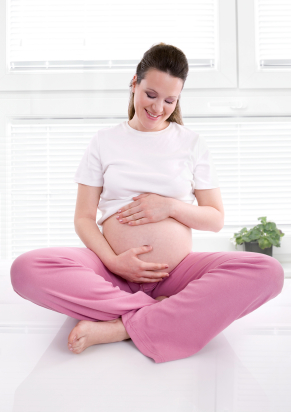 No surprises
Wondering what your friends haven't told you about labor and delivery? Here is the first of ten things they may not think to mention, but that you definitely need to know!
Number 1: If you wait for every possible labor symptom to kick in before heading off to labor and delivery, you may well end up giving birth on your bathroom floor. While you may be afraid of embarrassing yourself by showing up at the hospital in false labor, you'll look even more foolish if you end up giving birth on the side of the highway in the middle of rush hour.
Read on: 10 Things no one tells you about having a baby
---
Hollywood hospital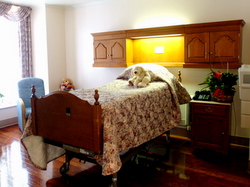 Just a few of the celebrity dads who have had babies born at the famous Cedars-Sinai Medical Center in Los Angeles (one of their deluxe maternity suites is seen at right) include Tobey Maguire, Joel Madden, Ben Affleck, Will Smith, Pete Wentz, Adam Sandler, Gavin Rossdale, Kurt Cobain, Hugh Hefner, Jack Black and Dennis Quaid.
Catch up with more star progeny at our CelebrityPregnancy.com site!
---
Pop quiz
A little girl named Dorothy Louise Gage was born in July, 1898, but lived only four months. She does, however, live on in spirit, thanks to her author uncle. Who was her uncle, and how do we remember baby Dorothy today? Look for the answer tomorrow!
---
Write it down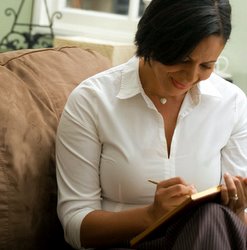 Be sure to take a little time each week (or, better yet, each day) to make a few notes about how you are feeling and how your pregnancy is progressing!
We've made it simple to keep a diary right here in your pregnancy calendar! Write down things like your fundal height measurements, how you're feeling each day, when you first felt the baby hiccup and other memorable moments.
To post a note, just click here or on the link above that says "Add note or event."
Sign-in
Already a member? Sign-in to access your profile and learn about the changes your baby is going through today!
Sign-in to your account »
---
Sign-up
Create your own personalized pregnancy calendar. Get day-by-day updates about your baby's progress, store notes, log doctors appointments and more.
Sign-up now »
---