Your baby this week
30 weeks pregnant
Musical names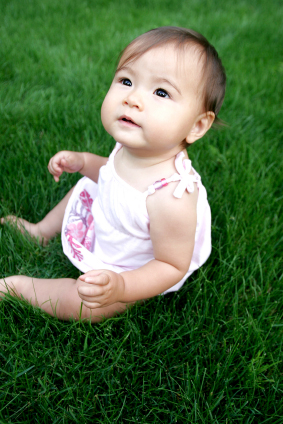 When it comes to choosing a music-inspired name for your daughter, there are a lot more names out there than just Harmony and Melody. Here are 10:
Aria
Cadence
Dorian
Jazz
Kyrie
Lyric
Rebec
Sonata
Tala
Viola
Get many more ideas for musical names for baby girls here!
---
Going somewhere?
Want to travel? Be sure to discuss your travel plans with your doctor or midwife. If you're experiencing a high-risk pregnancy or your due date is fast approaching, your caregiver may want you to stay relatively close to home (e.g. within a three hour drive) in case some complications arise or your baby decides to make an unscheduled early arrival.
Even if your caregiver gives you the go-ahead to venture a little farther afield, she may want you to take a copy of your prenatal record with you. That way, if you unexpectedly run into complications while you're traveling, the doctor on call at whatever hospital or clinic you end up visiting will have the lowdown on your medical and obstetrical history. Read more tips on traveling during pregnancy here!
---
In the know
The placenta now weighs about a pound and a half and is deep red -- it looks a lot like a big piece of raw liver. For more details (and a couple photos), see the article, What does the placenta look like?
---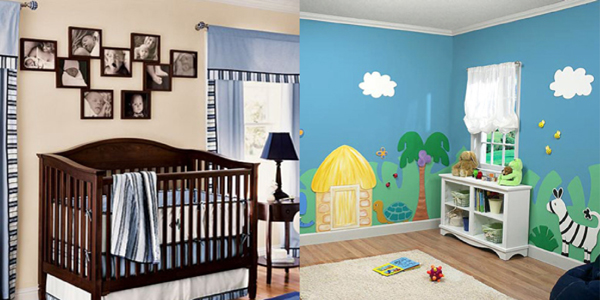 Today's baby nurseries are not stuck in the "blue or pink" rut they once were. Colors like moss green and espresso brown have made their way into baby's room, along with cool prints and personalized walls.
---
Don't need a doula?

Something we hear often from moms-to-be is, "I don't need a doula because I already have a partner/husband/boyfriend who will be helping me during labor." This argument sounds logical and it's obviously good and fine to have your partner at your labor and birth, however, before you slash the idea of a doula forever, know that a partner -- even an excellent partner -- is not the same as a doula. (If you haven't heard of birth doulas, read what is a birth doula, then come back.)
Why you need a doula:
The doula is not simply at your labor to make it easier for you, she's there for your partner as well. A doula benefits both you and your partner in many ways. For example: She provides your partner a chance to rest.
Men, in my experience, appear to get more worn out by labor than the actual woman laboring (no joke). Look at a few pictures of your friends taken right after the baby arrives -- who looks worse then: woman or man?
In most cases the fella will look 100% spent. I'm not sure why this is, but I'm guessing that it's hard to be the guy and see your lady go through labor. Also, I don't think men have the same adrenaline push as women going throughout labor. In any case, an overly tired guy is no help to his partner. With a doula, the man can step aside for a little, catch his breath and come back fully ready to help.
Read more in the article, Is a birth doula necessary?
---
On bedrest?
If you find yourself sidelined -- put on bedrest for some part of your pregnancy -- know you're not alone. Apart from the various resources P&B offers, you might want to visit Sidelines, a national network of support groups across the country for women with complicated pregnancies.
Sign-in
Already a member? Sign-in to access your profile and learn about the changes your baby is going through today!
Sign-in to your account »
---
Sign-up
Create your own personalized pregnancy calendar. Get day-by-day updates about your baby's progress, store notes, log doctors appointments and more.
Sign-up now »
---