Your baby this week
30 weeks pregnant
Preggo perks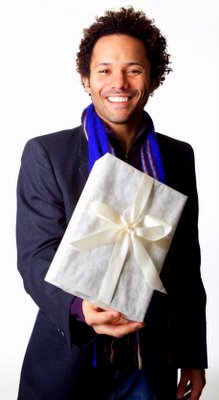 Pregnancy has its perks, such as an enhanced cleavage and the opportunity to eat a pint of cookie dough ice cream without guilt, followed closely by the best perk of all -- your baby!
As many moms will tell you, pregnancy is not all unabandoned eating and cleavage, however. It takes stamina to withstand fatigue, the constant urge to pee and the inability to walk without waddling. (And did we mention labor and delivery?)
Nowadays, you can add one more item to the pregnancy perk list: "push presents."
A push present is a gift bestowed upon you by the dad-to-be as a token of appreciation for the last nine months of pregnancy and for the incredible feat of "pushing" out your bundle of joy.
Read more about push presents here.
---
Sibling rivalry
A new baby's entry into the family is especially tough on your children. "The first thing to remember is the existing child was not given an option on the addition of a new baby. The time this child spent with the parents alone will now be split in half with the arrival of the new baby," says Dr Gail M Gross, a nationally recognized expert on child and juvenile education, development and behavior.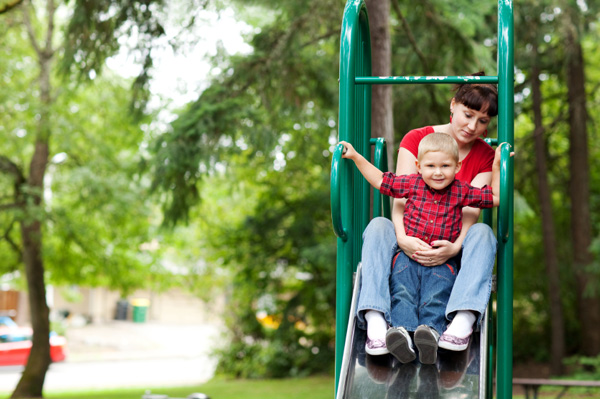 "Toddlers may begin to act out -- they will become aggressive and throw tantrums. When children regress to this type of behavior, they are looking for comfort. They feel threatened and vulnerable, and feel they have lost control." Gross says nurturing the parental bond with older siblings is important so they know they can continue to count on you for love and support.
Read on for more suggestions, tips and advice for helping your older child adjust.
---
Stork parking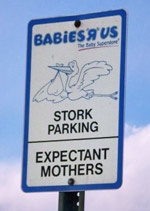 Pregnancy poll: Should pregnant women be offered special ('stork') parking spaces?
Yes: 56.59%
Only in the last trimester: 24.33%
No: 9.94%
Only if high-risk: 5.47%
Only at certain places: 3.67%
---
Sex during pregnancy
If you are having a normal, healthy pregnancy, most healthcare providers say it is okay to continue to have intercourse until your bag of water breaks or until you start labor contractions.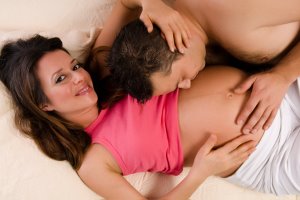 Some believe that certain aspects of sexual relations late in pregnancy can actually help to ripen or prepare the cervix for labor by contributing to increased production of prostaglandins. If at any time intercourse is not comfortable, becomes unpleasant, causes pain, and or bleeding, you should stop and notify your healthcare provider.
Get more tips about love and sex during pregnancy right here.
---
Quotable
"How can one say no to a child? How can one be anything but a slave to one's own flesh and blood?" - Henry Miller
Sign-in
Already a member? Sign-in to access your profile and learn about the changes your baby is going through today!
Sign-in to your account »
---
Sign-up
Create your own personalized pregnancy calendar. Get day-by-day updates about your baby's progress, store notes, log doctors appointments and more.
Sign-up now »
---