Your baby this week
30 weeks pregnant
Monitor this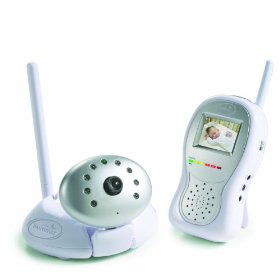 Baby monitors are great for parents and children alike! The one-way baby monitors are great for parents to ensure that they can hear any sound in the baby's room, providing reassurance to nervous new parents. A two-way baby monitor can be extremely soothing and calming for a baby since he can hear the voice of the parents as soon as he gets up.
Get tips on picking out the right baby monitor for you and your family here!
---
Second birth, same as the first?
How much faster will your second labor be than your first?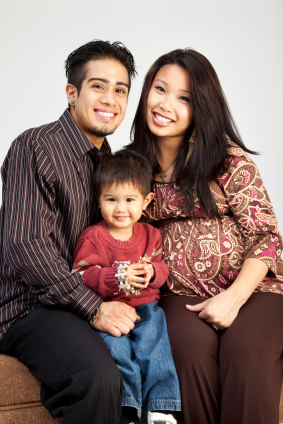 Kenneth Johnson, DO, an assistant professor of obstetrics and gynecology at the College of Osteopathic Medicine at Nova Southeastern University in Fort Lauderdale, Florida, says, "A second vaginal delivery is almost always faster than the first delivery, but the actual decrease in time of the labor is extremely variable. In general, several hours less. I have had women deliver in less than an hour, so be ready!"
On the other hand, do keep in mind that there are exceptions to every rule. Some subsequent labors won't be any shorter than the first -- they can even be longer. The lesson here? Don't get your hopes up that labor will be short and sweet -- but be ready for anything!
---
Extra!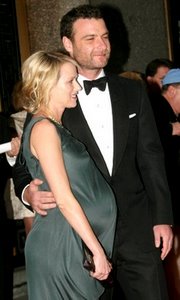 Where do the stars give birth? The place to deliver is apparently the Cedars-Sinai Medical Center Deluxe Maternity Suites in Los Angeles. Entertainment Tonight's Leeza Gibbons was the first person to deliver there.
Other celebs who have had babies born at Cedars-Sinai in LA include Jessica Alba, Jennifer Garner, Mariska Hargitay, Rebecca Gayheart, Halle Berry, Christina Aguilera, Mira Sorvino, Ashlee Simpson, Nicole Richie, Diane Farr, Heidi Klum, Keyshia Cole, Gwen Stefani, Tori Spelling, Julia Roberts, Catherine Zeta Jones, Chyler Leigh, Jaime Pressly, Madonna, Nancy O'Dell and Jodie Foster.
---
The last night
In this letter to her unborn son, Vanessa Sands, one of our contributing editors, shared her thoughts on the last night of her last pregnancy.
"I sit here tonight with my journal propped up on my amazingly protruding abdomen, smiling to myself as you frequently make writing difficult with your rolling and kicking. You are my fourth child, the one I thought I'd never have until I felt you call me in my dreams. And you are, with all the certainty we can have about these things, the last. With you, I feel we have rounded up all the little souls destined to compose our family. With you, I feel complete. Yet, I know with the same certainty that I will miss this sense of expectancy, these quiet hours just before a dawn that will change all of our lives forever."
For the rest of this beautiful letter, click here.
---
Nom nom nom
Click here to visit Chef Mom, where you can find hundreds of recipes and get ideas for breakfasts, snacks, dinners and more -- like this recipe for Five-Minute Bean and Vegetable Saute. This nutritious and tasty entree is perfect when you need to prepare dinner in a hurry. Start to finish, it should take about 5 minutes. When you are shopping, stock up on canned beans that are low in sodium with no added fat.
Sign-in
Already a member? Sign-in to access your profile and learn about the changes your baby is going through today!
Sign-in to your account »
---
Sign-up
Create your own personalized pregnancy calendar. Get day-by-day updates about your baby's progress, store notes, log doctors appointments and more.
Sign-up now »
---