Your baby this week
28 weeks pregnant
Getting the epi?
How long does it take before an epidural starts to work? There's a really wide variation of timing here — it all depends on the specific combination of your hospital's schedule, your anesthesiologist's availability, and your own reaction to the medication.
In general, expect to wait about...
1) 10-60 minutes: The amount of time it takes the anesthesiologist to get to your room.
2) 10-30 minutes: How long it takes to have the epidural administered.
3) 10-30 minutes: How long until you should feel the effect of the epidural.
Read more about other factors to consider in our article, "How long does it take for an epidural to kick in?"
---
The best bits
What are your favorite -- and least favorite -- parts of pregnancy? Says mom Nicole, "My favorite parts are definitely feeling the baby move and the anticipation and excitement! And getting pictures of him at my ultrasound! My least favorite parts are not being able to get comfortable to sleep and also waking up with backaches. Oh, and I definitely can't forget the stretchmarks!"
We asked our readers: "What is your favorite part of pregnancy?" More than 3000 moms responded -- and you can see the results here!
---
Mythbusting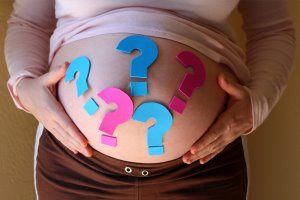 A reader asks:"A friend told me that it's possible to predict my baby's sex based on the fetal heartrate. Is this true?"
Our expert, Ann Douglas, answers: "The myth that you're referring to says that if your baby's heartrate is under 140 beats per minute, you're having a boy, and if it's over 140 beats per minute, you're having a girl. Although this particular myth has been kicking around for decades, there isn't much hard evidence to support it."
Read the rest of her answer here!
---
Ideas & inspiration
The National Information Center for Children and Youth with Disabilities is a good place to start your search for more information if your baby is born with -- or will be born with -- a disability. Their web site is at nichcy.org and is a national information and referral center providing information on disabilities and disability-related issues for families, educators, and other professionals.
>> Parenting Kids with Special Needs at SheKnows.com
---
What's safe to drink?
Every pregnant woman knows that water is truly essential during these nine precious months. It seems this liquid jewel is the solution to many of our pregnancy complaints, from constipation to fatigue to dry skin and everything in between. But, as the belly gracefully expands and hormones fiercely surge, many women find their taste buds transform as well. What was once a refreshing glass of liquid hydration turns into a bland, unsatisfying obligation.
So, what is the pregnant woman to do? Clearly, it's important to stay hydrated -- but it turns out, water may not be the only way to get the needed fluids.
Get ideas here! Sick of water? 5 Pregnancy safe drink options

Sign-in
Already a member? Sign-in to access your profile and learn about the changes your baby is going through today!
Sign-in to your account »
---
Sign-up
Create your own personalized pregnancy calendar. Get day-by-day updates about your baby's progress, store notes, log doctors appointments and more.
Sign-up now »
---