Your baby this week
27 weeks pregnant
Survey says...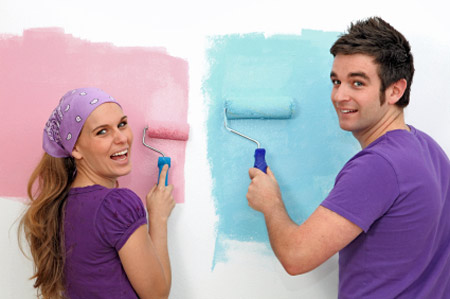 We asked P&B readers: Are you going to find out if it's a boy or a girl? Here's what they had to say:
Yes - I want to plan!: 37%
Yes - I'm impatient: 30%
Yes - I think it will help me bond: 11%
No - I definitely want to wait until birth: 9%
I really can't decide!: 8%
No - I like surprises: 5%
Vote in this pregnancy poll right here!
---
Your baby now
Baby's taste buds are forming, and he may respond to a variety of tastes such as bitter, sweet, and sour.
How does your baby grow? See the stages week by week!
---
Get a pregnancy portrait!
Take advantage of your ripe, pregnant form and create a special gift for your loved one: a professional pregnancy portrait signed with love from you and baby-to-be.
Where do you start? We chatted with Sandra Coan, a Seattle photographer specializing in black and white pregnancy photography, and got some tips on choosing the right photographer.
Always ask to see portfolios. "Make sure that their style matches your own. You should also ask what a typical session entails. Every photographer is different in this respect. Some will have you come to their studio; others will come to your home. Think about what will make you most comfortable."
Find a photographer who makes you feel comfortable. "Most pregnancy portraits are nude or semi-nude. Feeling uncomfortable with your photographer could result in awkward portraits."
How long will your session last? "Each photographer will differ on the amount of time a portrait session will take. Your photo session should be a quiet, relaxed time that allows you to reflect on your pregnancy."
Don't forget to ask about… "Pricing! And what the prices include. Above all, don't be afraid to communicate what you want. Be specific. Your photographer will appreciate your suggestions and you will end up with better portraits."
For more information, see All about pregnancy and newborn fine photography
---
In real life
"I'm six months pregnant now. I'm having a growth spurt this morning. I feel achy and stretchy in my stomach. I also feel a little gymnast inside of me. I'm starting to be able to differentiate hands and arms from feet and legs. My husband can, too. That's exciting. I like knowing that there's a little person swimming around inside of me." - Cyndi
Read weekly journal entries from many different women in these pregnancy diaries!
---
The first handshake in life is the greatest of all: the clasp of an infant's fist around a parent's finger. - Mark Beltaire
Sign-in
Already a member? Sign-in to access your profile and learn about the changes your baby is going through today!
Sign-in to your account »
---
Sign-up
Create your own personalized pregnancy calendar. Get day-by-day updates about your baby's progress, store notes, log doctors appointments and more.
Sign-up now »
---