Your baby this week
25 weeks pregnant
Ask the expert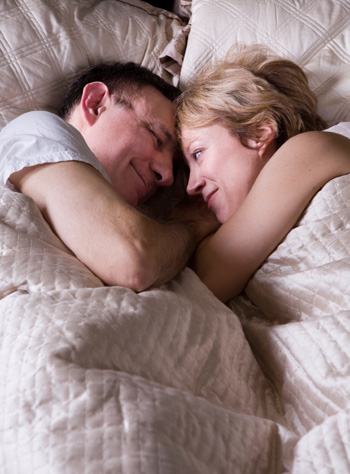 Is sex during pregnancy safe, and, if so, for how long?
Family Physician Jane Forester has some information for you and lets you know about the warning signs of which you should be aware.
"Let me say up front that if no problems present themselves during this pregnancy or in past pregnancies, there is no reason not to enjoy sexual intercourse throughout the entire pregnancy. After all, for the woman (and some men) how great it is to not worry about birth control methods, fear of pregnancy (too late), and vaginal hormonal lubrication of pregnancy generally cures any past history of vaginal dryness."
Click here to read the rest of this answer!
---
Name that baby
If you're looking for a name for your baby, we have some great resources to help you in your search -- including a baby name finder with over 30,000 names, expert naming advice, popular name lists, name message boards, polls, and lots more!
---
Pop quiz
An actress announced the birth of her second child via Twitter, writing, "He's an impressive sleeper (thank god!) & I'm his biggest fan." Who is she? Find out on tomorrow's page!
---
Tips & tricks
Abdominal pain is a common complaint throughout pregnancy. Collectively known as "round ligament pain," minor abdominal aches in pregnancy are usually the result of uterine growth. "The uterus is like a water balloon; it stretches and can move around," says physician Dr Mollov.
"Some women complain of a pulling sensation, while others are simply uncomfortable and others experience a sharp pain." Health care providers should first look at surrounding symptoms to rule out more serious reasons for the pain. If no others seem to be the cause, the mom-to-be may choose to alleviate ligament pain with a doctor-recommended painkiller, like Tylenol.
Also, "good shoes, a good mattress, massage, and changing the side of the bed you sleep on" may help, says Wainer.
Click here for more info about pregnancy side effects -- and what to do about them.
---
Saving money
Here's a tip: Don't buy anything until after the baby shower. It can be tempting to purchase some items for your little one -- and a cool outfit or toy won't break you, but wait to buy the bulk of your items until after the baby shower. Why? People tend to be insanely generous when it comes to gifts of baby gear. For more money-saving tips for parents, click here!
Sign-in
Already a member? Sign-in to access your profile and learn about the changes your baby is going through today!
Sign-in to your account »
---
Sign-up
Create your own personalized pregnancy calendar. Get day-by-day updates about your baby's progress, store notes, log doctors appointments and more.
Sign-up now »
---