Your baby this week
24 weeks pregnant
The beat goes on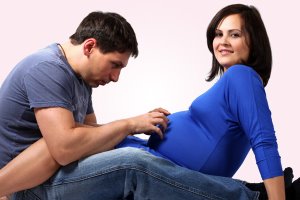 Your doctor may also now be able to hear your baby's heartbeat with a stethoscope, and soon, others may be able to hear that same sound by putting their ear to your abdomen!
---
In the know
Even while you're still pregnant, a loud noise may startle your baby, making him jump or kick. He will get used to some sounds during his time in the uterus (like barking dogs, a ringing phone or starting the car) and consequently, will likely sleep right through them after he is born!
>> Yeah, mom - I hear you: Hearing in utero
---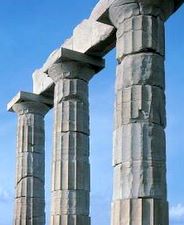 Grecian formula
Still working on baby names? Greek baby names are unique, exotic and rich in history. One of these names inspired by Greece might be perfect for your little one.
Check out some great Greek baby names for boys & girls here!
---
Pop quiz answer
In response to yesterday's question (see it here): Warm baths are safe to take throughout pregnancy, unless your amniotic sac has ruptured or your healthcare provider has told you otherwise. Make sure the bath isn't too hot, though.
---
Poll time
Do you like looking at your pregnant body in the mirror? Vote here -- and click here for a listing of all of our pregnancy polls!
---
Doula debt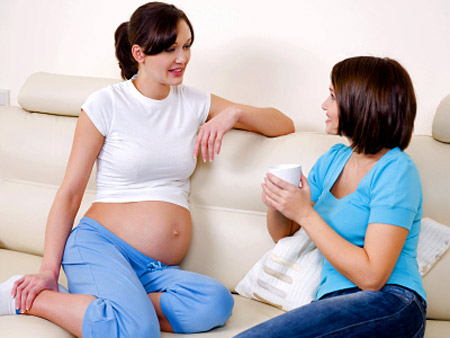 So you've decided you want a doula -- a trained labor support person -- at your birth. So…just how much do doulas charge, anyway? Rachel Gurevich, author of The Doula Advantage: An Informative and Practical Guide to Birth, Postpartum and Antepartum Doulas says, "On average, doulas charge between $250 and $800, depending on the area of the country and her experience level. Many doulas are flexible and will work out payment plans or adjust their rates to meet your income level. Others are willing to barter services, and doulas-in-training may work for free. Some insurance companies are starting to pick up the bill, so be sure to look into that possibility."
Sign-in
Already a member? Sign-in to access your profile and learn about the changes your baby is going through today!
Sign-in to your account »
---
Sign-up
Create your own personalized pregnancy calendar. Get day-by-day updates about your baby's progress, store notes, log doctors appointments and more.
Sign-up now »
---