Your baby this week
23 weeks pregnant
How long in the hospital?
So, you think you've scored with a private room with en suite bathroom and are ready to settle in for a couple days of well-deserved R&R. Not to burst your bubble, but you might want to know now vs getting a rude surprise later: A hospital stay -- even after a completely normal, healthy delivery -- isn't much like staying at the Ritz. (Or even Motel 6, for that matter.)
Read more about what to expect while in the hospital -- after your delivery!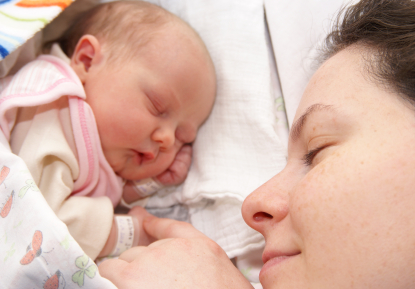 ---
In the know
If you haven't already, have a look at your medical chart during your next office visit. It's smart to get an idea of what's included on there. You might even notice something they forgot to write down or see an error. Also see: Ace your prenatal appointments
---
Extra!
Want to get a detailed idea of what you need to gain the proper amount of weight? Try the Healthy Body Calculator from Joanne Larsen MS RD LD. It's free and online, and will give you a clear picture of your pregnancy nutritional needs.
---
Ouch!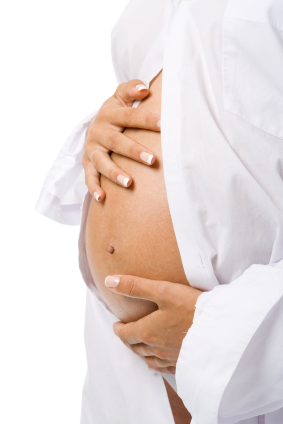 Does your baby kick really hard sometimes? Lisa, 23 weeks along, attended a fireworks show and noticed a little more action than usual. "The first couple mortars that went off must have scared the baby," she says. "I got two good wallops that actually made me jump. He settled down after that, but I think the loud bangs scared him at first. All I can think is that what are these kicks gonna feel like as time goes on, because those two really got my attention."
---
Gimme a V!
Contemplating a VBAC (vaginal birth after cesarean)? A study of women who had previously undergone cesarean-section deliveries, but who later chose vaginal delivery for subsequent births, should calm the concerns of expectant mothers and their obstetricians. While serious complications are possible, the absolute risk of these occurring is very small. This study provides the latest evidence for an ongoing quandary for pregnant women and their obstetricians.
For years, doctors recommended that women who delivered via cesarean section should not deliver future infants vaginally. But studies over the past 20 years disputed that belief, and many women have chosen to undergo VBAC, or vaginal birth after cesarean section. This new four-year study is one of the largest ever performed to provide physicians and women with information on one of the most debated issues in maternity care. Click here for more information on this study.
Sign-in
Already a member? Sign-in to access your profile and learn about the changes your baby is going through today!
Sign-in to your account »
---
Sign-up
Create your own personalized pregnancy calendar. Get day-by-day updates about your baby's progress, store notes, log doctors appointments and more.
Sign-up now »
---