Your baby this week
23 weeks pregnant
Baby in the Facebook age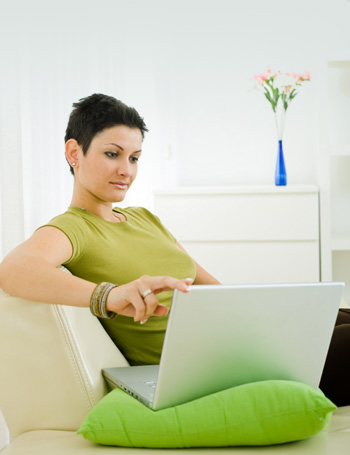 There's no doubt: social media sites like Facebook and Twitter are changing the way we experience pregnancy and parenting. Never before has a global "village" been so close... and so convenient!
While many parents will still send birth announcements through the mail, the need to do so is greatly reduced by the ability to post text, images and even videos to your site of choice. Brooke Tarne, a brand new mother from Huntington Beach, California, (who recently announced her daughter's birth on Facebook) doesn't have a lot of spare time, so she appreciates how easy it is to send frequent updates via the web-based service.
"I don't have to make a million phone calls or send a bunch of emails. I just send out the information all at once," she says. "I also love when other people post news of their new arrivals. It's great to be able to see their pictures! It's second only to being there."
---
Making it better
Before or after your prenatal care appointments, do something special for yourself. It can be as trifling as sitting in the shade of a tree and eating frozen yogurt or as extravagant as a new maternity outfit followed by a pedicure and two hours browsing in your favorite bookstore.
If nothing occurs to you, use any time you spend waiting for your doctor or midwife to ask yourself, "What would make me feel really good right now?"
Here are seven ideas to get you started!
---
Just for dad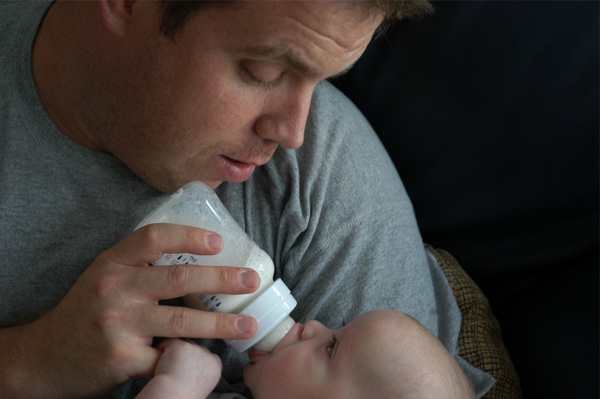 Although most attention is directed toward the mom-to-be, the nine months of pregnancy are an exciting, moving -- and, yes, occasionally stressful! -- time for the expectant father as well. Written with the needs and concerns of the dad-to-be in mind, this book includes a comprehensive glossary of terms, a resource section, up-to-date medical information, and tips for supporting your partner during pregnancy and the birth of the new baby. Find out more about Your Pregnancy for the Father-to-Be: Everything Dads Need to Know about Pregnancy, Childbirth and Getting Ready for a New Baby here!
>> Also check out P&B's section just for dads here!
---
Healthy choices
Midwifery care is the best model of care for the majority of healthy pregnant women. The model of care provided by midwives is based on the concept that pregnancy and childbirth are normal life events that should be carefully monitored but not interfered with unless necessary. Find out more: Healthy pregnant moms have choices: Benefits of midwives and out-of-hospital births
---
"There is no friendship, no love, like that of the mother for the child."
- Henry Ward Beecher
Sign-in
Already a member? Sign-in to access your profile and learn about the changes your baby is going through today!
Sign-in to your account »
---
Sign-up
Create your own personalized pregnancy calendar. Get day-by-day updates about your baby's progress, store notes, log doctors appointments and more.
Sign-up now »
---