Your baby this week
23 weeks pregnant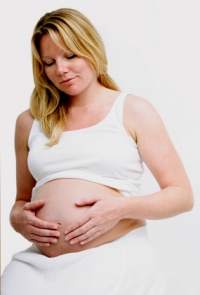 In the know
Yes, those little repetitive movements you're feeling may indeed be hiccups. No, the baby doesn't need to be breathing air to have those little spasms of the diaphragm (and no, the hiccups aren't as annoying to him as they would be to you).
How does your baby grow? See the stages week by week!
---
Unisex nursery
Keeping it a surprise, or unable to find out your baby's sex in advance? Nursery design doesn't have to be a challenge for parents who opt to wait for life's ultimate surprise.You can still plan ahead!
Whether you're not sure if your baby's going to be a boy or a girl, having one (or more!) of each or just don't want to stick with "traditional" gender themes, here are some design tips for a unisex nursery just for you!
Consider your favorite theme, fabric, or piece of furniture, and make this item the foundation for your design plan.
Keep the room simple until your baby arrives.
Determine your basic color palette and theme -- mix and match colors and fabrics to add fun and flair! Popular fabrics right now are toile, chenille, velvets, ginghams, and plaids.
Go here for more tips on decorating a unisex nursery!
---
Advice & support
There are many different reasons your healthcare provider might recommend bedrest, and it can happen at any stage of your pregnancy.
While you might think that getting sent to bed for the duration of your pregnancy would be a welcome break, most women who end up on bedrest find it physically and emotionally exhausting. Not only are they subject to a variety of different physical ailments -- including increased fatigue and soreness -- they may feel cut off from the rest of the world and worried about their baby's well-being.
While bedrest isn't without its challenges, it may be helpful in improving the outcome for both mother and baby in certain high-risk pregnancy situations (e.g., if a woman is carrying three or more babies, has a medical condition such as pre-eclampsia or a placental abruption, or is threatening to go into preterm labor). Find out how to stay sane if you are prescribed bedrest!
---
Ideas & inspiration
According to the National Institute of Allergy and Infectious Diseases, more than 200 different viruses are known to cause the symptoms of the common cold.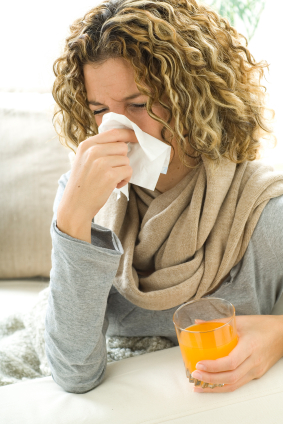 In the United States, most colds occur during the fall and winter. Beginning in late August or early September, the incidence of colds increases slowly for a few weeks and remains high until March or April, when it declines. The seasonal variation may relate to the opening of schools and to cold weather, which prompt people to spend more time indoors and increase the chances that viruses will spread from person to person.
Seasonal changes in relative humidity also may affect the prevalence of colds. The most common cold-causing viruses survive better when humidity is low -- the colder months of the year. Cold weather also may make the nasal passages' lining drier and more vulnerable to viral infection.
---
Tips from the top
As fun as it may be to set everything up weeks or months in advance, you don't want a dusty layette by the birth day!
To avoid a pile of last-minute laundry, you might want to wash everything in advance and then keep all bedding, clothing and toys in drawers or vinyl blanket storage bags to ensure they are clean and dust-free for your baby's arrival. BUT... if you think you will need to return anything (because it's too small, you have too many, the baby turns out to be the opposite gender), don't wash or remove the tags just yet.
Sign-in
Already a member? Sign-in to access your profile and learn about the changes your baby is going through today!
Sign-in to your account »
---
Sign-up
Create your own personalized pregnancy calendar. Get day-by-day updates about your baby's progress, store notes, log doctors appointments and more.
Sign-up now »
---