Your baby this week
3 weeks pregnant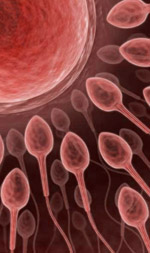 In the know
Of the approximately 350 million sperm released, only about 200 will live to reach the egg. At least two hundred sperm must knock at the tough outer membrane of the egg in order for it to weaken enough to allow one sperm to penetrate.
---
Feelin' sexy now?
Toni Weschler, author of the highly-regarded book Taking Charge of Your Fertility, notes that women experience increased sexual arousal near ovulation. Since estrogen peaks near ovulation, you'll typically feel a wet, slippery sensation due to the fertile cervical fluid produced. This cervical fluid feels similar to sexual lubrication, so you may experience this as a sexual feeling.
If you practice fertility awareness, you don't need to worry about confusing the two, since you check cervical fluid periodically throughout the day and not when you're sexually aroused.
---
Check your plastic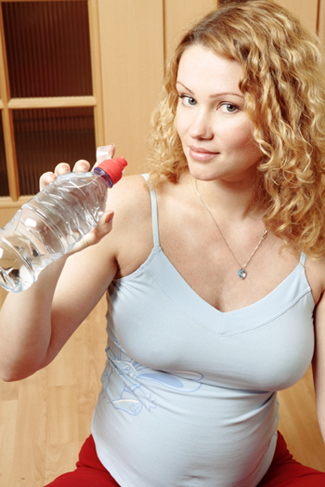 Bisphenol-A (BPA) is widely used to make many plastics found in food storage containers and dental products -- can have long-term effects in female development, according to a recent study by Yale School of Medicine researchers.
Lead investigator Hugh S Taylor, MD, associate professor in the Department of Obstetrics, Gynecology & Reproductive Sciences at Yale, said the study shows that BPA changes the expression of key developmental genes that form the uterus. Taylor explained that if pregnant women are exposed to the estrogen-like properties found in BPA, it may impact female reproductive tract development and the future fertility of female fetuses the mother is carrying.
A common plastic that contains (and leaches) BPA is generally designated by a number 7 on the bottom of your food and drink containers, so if you come across #7 plastic at the grocery store, keep on walking by.
To learn more about the dangers of plastics in common household items, click here.
---
Make a note
If you haven't already, confirm your insurance coverage for your healthcare provider and birthing facility and set up your first prenatal visit, which will usually take place sometime between six and ten weeks.
---
Extra
"I wasn't feeling too well, a little odd, but it never occurred to me." - Actress Heather Locklear to Liz Smith on finding out about her pregnancy
---
Click here to get a great start -- find out all about preconception planning and health!
Sign-in
Already a member? Sign-in to access your profile and learn about the changes your baby is going through today!
Sign-in to your account »
---
Sign-up
Create your own personalized pregnancy calendar. Get day-by-day updates about your baby's progress, store notes, log doctors appointments and more.
Sign-up now »
---