Your baby this week
21 weeks pregnant
In the know
You may be gaining several pounds during the next month -- about one pound a week. You are entering another period of heavy growth for the baby, so take special care to eat nutritionally sensible foods.
How does your baby grow? See the stages week by week!
---
Sweets for a sweet?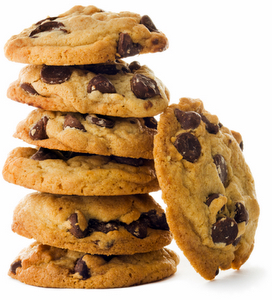 When you think of a healthy pregnancy diet, sweets may not be the first thing to come to your mind. But it is fine to have desserts as part of a healthy pregnancy diet, so there's no need to deny yourself.
Chocolate cravings are very common in pregnancy. This chocolate chip cookie recipe is rich in omega-3 fatty acids, which help in your baby's brain and neural development, because they are made with walnuts and ground flax seed, both good sources of this nutrient. Flax seed also adds a chewy texture and a dose of fiber.
---
F is for fundus
The fundus is the height of the top of the uterus (fundus) and is generally measured by your healthcare professional at each visit. After the 20th week of pregnancy, fundal height (measured from above the pubic bone) is equal to the number of weeks of gestation. (For example, at 25 week, the fundus will be about 25cm above the pubic bone.)
Need to beef up your pregnancy vocabulary? Check out our Pregnancy Dictionary!
---
Relax, mom
Have you found yourself feeling more stressed-out since becoming pregnant? Things that never would have bothered you before now feel like fingernails screeching across a chalkboard? You're not alone.
Studies rank pregnancy as the twelfth most stressful life event, following other such traumatic events as the death of a spouse (#1), divorce (#2), and the loss of a job (#8). Of course, if you add these other events to pregnancy, the stress level just multiplies.
Even though it's normal to be more stressed-out than usual during this time, that doesn't mean that it's healthy. Research shows that stress hormones can cross the placenta and affect your child's health, just like a drug. From low birth weight to gastric disorders (like colic) to reading and behavioral problems later on life, stress can cause a number of difficulties for your child. It has also been implicated as a contributing factor in preterm labor.
Stress is nothing to mess with! Click here to get some stress-busting ideas.
---
Thanks(giving), baby
When it comes to baby naming, holidays and seasons are are very popular sources of inspiration. If you want to choose a first name for your baby to celebrate Thanksgiving, you're not alone. In fact, the holidays and seasons are very popular sources of inspiration. There's a virtual cornucopia of fall names out there, if you know where to look.
Sign-in
Already a member? Sign-in to access your profile and learn about the changes your baby is going through today!
Sign-in to your account »
---
Sign-up
Create your own personalized pregnancy calendar. Get day-by-day updates about your baby's progress, store notes, log doctors appointments and more.
Sign-up now »
---