Your baby this week
20 weeks pregnant
In the know
Here are just a few celebrity moms of twins:
Angelina Jolie (boy/girl Knox Leon & Vivienne Marcheline)
Sarah Jessica Parker (girls Marion Loretta Elwell & Tabitha Hodge)
Jennifer Lopez (boy/girl Max and Emme)
Rebecca Romijn (girls Dolly Rebecca Rose & Charlie Tamara Tulip)
Angela Bassett (Slater Josiah & Bronwyn Golden)
Lisa Marie Presley (Finley and Harper)
Holly Robinson-Peete (boy/girl Rodney Jackson & Ryan Elizabeth)
Marcia Cross (girls Eden & Savannah)
Garcelle Beauvais-Nilon (boys Jaid & Jax)
Geena Davis (boys Kian William & Kaiis Steven)
Marcia Gay Harden (Hudson Harden and Julitta Dee)
Julia Roberts (boy/girl Hazel and Phinnaeus)
---
In the know
Some women have a heart-shaped uterus, a condition called uterine didelphys or bicornate uterus, depending on some other factors. Patients with this condition (as well as those with large uterine fibroids) are at risk for preterm labor and delivery, because the uterine cavity does not expand in the same manner to permit enlargement of the term-sized fetus, possibly resulting in preterm contractions.
---
Calm mom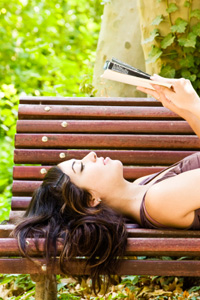 You don't need to be pregnant to know that stress can make you miserable -- stress can affect anyone negatively. However, during pregnancy, extreme stress can mean that you?re more likely to have a premature or low birth weight baby.
Find out how stress affects your pregnancy here, then drop by SheKnows.com to figure out some ways you can relax a little bit more.
---
Delicious!
Try this Southwestern Style Sausage, Egg & Cheese Breakfast Casserole. Slow cookers can make quick work of breakfast. What could be better than waking up to the fresh aroma of a hearty morning meal wafting through the house? With aid of a Crockpot, it s easy to give the entire family a hot breakfast, regardless of when they drag themselves out of bed.
---
Itchy?
Some women -- an estimated 1 in 200 -- get to experience one extra little joy of late pregnancy: itchy red bumps and hives that start on the belly and spreads to the arms, breasts, thighs and behind. (Yeah, it's as fun as it sounds.) It's known as PUPPP, short for "pruritic urticarial papules and plaques of pregnancy," and is the most common pregnancy-related skin condition, according to the American Academy of Dermatology. Read more on PUPPP here.
Sign-in
Already a member? Sign-in to access your profile and learn about the changes your baby is going through today!
Sign-in to your account »
---
Sign-up
Create your own personalized pregnancy calendar. Get day-by-day updates about your baby's progress, store notes, log doctors appointments and more.
Sign-up now »
---