Your baby this week
20 weeks pregnant
Hitting the road
When driving (road trip!) make sure you limit your overall drive time per day to about six hours. This will help you to maintain a healthy blood flow -- especially in your legs. No matter how you travel -- by air, rails, or roads -- work in walking time. You need to stretch your legs every hour even if it's just for ten minutes at a time. If you're flying, you can walk carefully up and down the aisles on a long flight.
Read more in Ten travel savvy tips for pregnancy!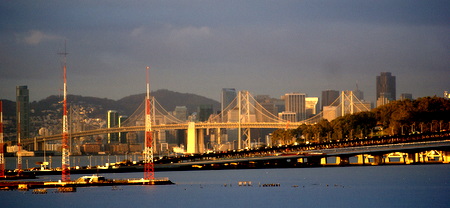 ---
Fact or fiction?
"My baby's heart rate has always been 140 or higher, that means it's a girl, right?" Click here for the answer!
---
Want to hear a baby being born? Stop by the sound gallery!
---
Dad at the doc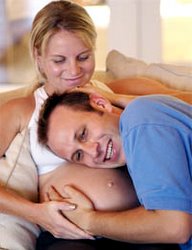 A dad writes: "Should I attend prenatal appointments with my wife?"
Fatherhood expert Armin Brott answers: "Most guys -- unless they're hypochondriacs -- don't really look forward to seeing a doctor. And seeing someone else's is even farther down their list of fun ways to spend a few hours. But going to your wife's medical appointments is really important, for a number of reasons.
"First, it'll help you be a better dad once your baby is born. Guys who get involved early on, and stay that way right to the end, have been shown to be as connected with their babies as their expectant wives are. Second, it's a great opportunity to ask a lot of questions and to satisfy your curiosity about exactly what's going on with your growing baby. Sure, you'll be bored out of your mind some of the time, and yes, you may be able to get some answered by reading a few books, but being there will help make you much more of a participant in the whole thing and much less of a spectator."
Read more of Armin's reasons here -- and feel free to share them with your partner!
---
Extra!
According to the Calgary Sun, actress Jada Pinkett decided not to find out the gender of her baby, wanting "to do it the old-fashioned way like my mamma. The sex of the baby doesn't matter."
Jada -- wife of actor/singer Will Smith -- went on to deliver a baby boy, Jaden Christopher Syre Smith, at Cedars-Sinai Medical Center in Los Angeles.
Read more about stars and their babies at CelebrityPregnancy.com!
---
In the know
The baby, suspended in a lot of amniotic fluid, will rebound (bounce off the uterine wall) if the uterus is firmly tapped. This is called ballottment, and is best left to be used by your healthcare professional as a diagnostic tool.
Sign-in
Already a member? Sign-in to access your profile and learn about the changes your baby is going through today!
Sign-in to your account »
---
Sign-up
Create your own personalized pregnancy calendar. Get day-by-day updates about your baby's progress, store notes, log doctors appointments and more.
Sign-up now »
---