Your baby this week
2 weeks pregnant
Extra!
At this time of month, some sperm can live up to four days in the uterus and fallopian tubes.
>>> Find out all about preconception planning and health!
---
Conception tips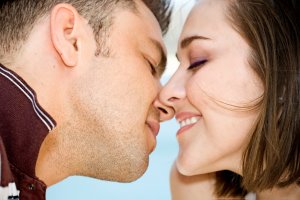 You've undoubtedly heard about various remedies to enhance fertility. While it's tempting to swallow those claims, you shouldn't take anything without first consulting your healthcare provider. Frankly, nothing makes a baby more effectively than simply timing intercourse with ovulation.
Your window of opportunity opens about three days before the earliest possible ovulation and closes about a day after the latest possible ovulation because an egg only lives for 12 to 24 hours; intercourse after ovulation is usually too late, and sperm can live up to 72 hours; intercourse as much as three days before ovulation could still result in pregnancy.
Look here for more ways to increase your chance of conception.
---
In the know
In 1996, US food manufacturers began to add the nutrient folic acid to most enriched breads, flours, corn meals, pastas, rice and other grain products to reduce the risk of neural tube birth defects in newborns. Folic acid, or folate, reduces the risk of neural tube birth defects such as spina bifida when consumed in adequate amounts by women before and during early pregnancy.
"Women of child-bearing age should eat a diet rich in leafy dark green vegetables, citrus fruits and juices, and lentils, or take a multivitamin a day to assure adequate levels of folic acid," said Dr David A Kessler, Commissioner of Food and Drugs. "In addition, by fortifying grain products, we are making it easier for women of child-bearing age to achieve adequate folic acid levels in their diets."
>>> How to get enough folic acid
---
Soup for you
Hearty, nutritious and flavorful, a bowl of delicious beef vegetable soup hits the spot. For pregnant and postpartum moms in particular, it doesn't get much better than this! Enjoy a steaming bowl with a loaf of crusty bread and butter. This soup also freezes well if you want to make a large pot and stock up for a quick and easy meal. For the recipe for Hearty Beef Vegetable Soup (which calls for lima and navy beans, a good natural source of folate), click here.
---
Talk about it
Meet other TTC moms on the Pregnancy & Baby TTC message boards, and click here to find moms who are also in their two week wait.
Sign-in
Already a member? Sign-in to access your profile and learn about the changes your baby is going through today!
Sign-in to your account »
---
Sign-up
Create your own personalized pregnancy calendar. Get day-by-day updates about your baby's progress, store notes, log doctors appointments and more.
Sign-up now »
---