Your baby this week
17 weeks pregnant
Girl or boy?
If you could decide on a boy or a girl before you conceived... would you? Vote here -- and see what other readers have said! Poll: Would you choose your baby's gender if you could?
Click here for a listing of all of the P&B polls!
---
Style notes
Skye Hoppus, author of Rock Star Momma: The Hip Guide to Looking Gorgeous Through All Nine Months and Beyond, has some advice for you to use when starting your maternity wardrobe!
Once you actually LOOK pregnant, don't be afraid to take risks -- you can certainly pull it off, maternity momma! Go for fitted tops in bold colors, fun prints, and flattering cuts to create looks that are cool, hip, and totally you.
Stick with body-hugging shapes. Why? Because a great fit will accentuate your bump... which will then -- hooray! -- create the illusion of a more slender you everywhere else.
See some great online maternity shopping and advice at our PregnancyFashion.com site!
---
On the job
If you're pregnant and a working gal, the following posts are must reads for helpful tips that can help you navigate pregnancy and your job:
---
Want to talk? Meet other expectant moms on the Pregnancy & Baby message boards!
---
Going Dutch?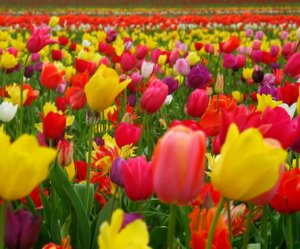 The Netherlands is the only Western country where more than 30 percent of babies are delivered via homebirths, most attended by midwives.
"There's this strongly ingrained belief that pregnancy and birth are really normal things in a woman's life," Beatrijs Smulders, an Amsterdam midwife and the director of the International Birth Centre told Radio Netherlands Worldwide. "Women in the Netherlands still have a very strong belief in the power of their bodies."
---
The name game
Choosing names for our children is a monumental task. Maybe pregnancy spans the better part of a year to give parents time to decide on a perfectly flowing name for their sweet little bundle-to-be... only to change it 25 times before finally agreeing.
There are many books available on the market to aid parents in the name game endeavor. These books boast the added benefit of listing the meanings of each name, as well as alternative spellings.
Mothers-to-be will more often pore through these books, while the fathers prefer the less scientific method of naming a child after that year's Heisman trophy winner or the horse that won the Belmont cup. Read on!
Search for baby name meanings, top trends, celeb names and lots more right here...
Sign-in
Already a member? Sign-in to access your profile and learn about the changes your baby is going through today!
Sign-in to your account »
---
Sign-up
Create your own personalized pregnancy calendar. Get day-by-day updates about your baby's progress, store notes, log doctors appointments and more.
Sign-up now »
---