Your baby this week
15 weeks pregnant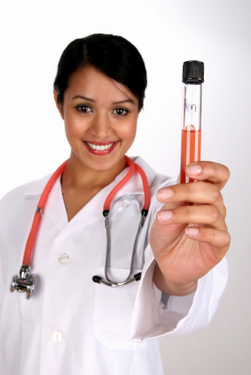 Extra!
You may elect to have an alphafetoprotein (AFP) test at the end of this month or next month. This test (conducted by drawing blood) measures the amount of protein in the amniotic fluid coming from the fetal urine.
An elevated level may indicate conditions such as spina bifida, while a low level may be associated with Down Syndrome. If your test result comes back positive, this does not necessarily signify a problem, but simply means that further testing should be done.
Common reasons for false positives include a discrepancy between the assumed fetal age and the actual age (i.e. thinking you're 16 weeks pregnant when you're actually only 14.5 weeks along) or if you are carrying more than one baby.
Also see Help - I got a positive AFP test result!
---
Mama marathon
Challenging and exhilarating. Difficult and glorious. Inspiring and empowering. Childbirth and marathons. No one ever said either one was easy, but most everyone agrees that each effort is well worth the pain.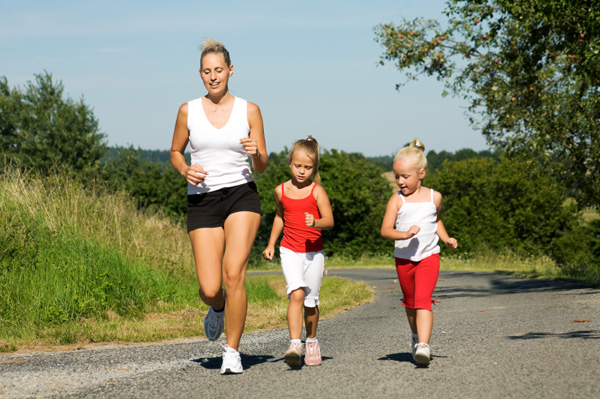 How is motherhood like a marthon? Here's an explanation from Mother Nurture by Psychologist Rick Hanson, PhD, and acupuncturist & nutritionist Jan Hanson, MS: "It begins before your first child is born: that incredible moment when you know you've conceived a new being, the long pregnancy, fixing up the baby's room, finally the birth itself -- and then the little breathing bundle, the life delivered into your arms. The details differ a bit if you've adopted a child, but the essentials are the same: anticipation, nervousness, and an extraordinary love.
"Some parts are a blur and others a long slow grind. Feeding, diapers, long nights with the baby, the first steps, the first words, the first everything. Tantrums, story time, bouncing a ball, wiping a chin, high chairs, tiny chairs, wiping crayons off chairs. Day care, nursery school, the first day of first grade, watching that sturdy back trudge down the hall to class."
Read the rest of this inspiring article here!
---
Fitness Q&A
Speaking of marathons, a reader asks: "I'm training to run a half marathon and planning to get pregnant. Can I still run a half marathon if I just find out that I am pregnant?"
Our expert answers: "The first thing you need to do is talk with your caregiver about your pregnancy and running plans. Many women continue to run safely throughout their pregnancies, so unless you're at risk for preterm labor or another related complication, I don't expect that your caregiver would have a problem, especially since you're already in training. That said, please realize that you may feel unusually tired and/or nauseous in your first trimester of pregnancy, so you may need to cut back on your training schedule. Many competitive female athletes tend to overlook their body's signals for when to slow down, especially during pregnancy. Read more here!
---
Want to talk? Come on over and meet other expectant moms on the Pregnancy & Baby message boards!
---
Extra
Well I just heard the news today
It seems my life is going to change
I closed my eyes, begin to pray
Then tears of joy stream down my face
With arms wide open
Under the sunlight
Welcome to this place
I'll show you everything
- Creed, "With Arms Wide Open" (Written by Tremonti/Stapp)
Sign-in
Already a member? Sign-in to access your profile and learn about the changes your baby is going through today!
Sign-in to your account »
---
Sign-up
Create your own personalized pregnancy calendar. Get day-by-day updates about your baby's progress, store notes, log doctors appointments and more.
Sign-up now »
---