Your baby this week
2 weeks pregnant
Advice and support
Looking for tips on getting pregnant, check out Before You Conceive: The Complete PrePregnancy Guide. It has great information about getting your body ready (nutrition, exercise, removing potential toxins) as well as what you need to know about your own and your partner's family medical history.
---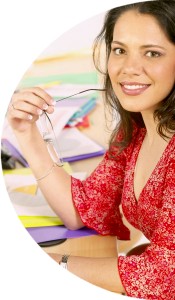 Meet other women who are trying to conceive on the TTC message boards!
---
In the know
Ovulation is triggered by the "LH Surge" -- the sudden rise of luteinizing hormone (LH) that occurs mid-cycle. On the surge day, blood levels of LH rise to between 25-40 mlU/ml, up from 5 -- 20 mlU/ml on day three of your cycle.
---
Predictions?
To maximize your chances of conception, you may want to purchase an ovulation predictor kit (OPK). OPK's test for LH. To detect the LH surge, you test your urine near mid-cycle to determine an increased level of LH. Most women will ovulate within 24 to 36 hours after the LH surge is detected. If you have intercourse at any time during the 24 to 36 hours after you detect your LH surge, you will maximize your chance of becoming pregnant.
Want more baby-making tips? Click here!
---
Oh, the irony
Taking iron supplements? Keep them out of reach of your other children (or visiting kids!) The FDA warns: Accidental iron overdose is a leading cause of poisoning deaths in children under 6 in the United States.
In some cases, the iron products were left within the child's reach in uncapped or loosely capped containers. In others, the child managed to open the container, even though in some cases it appeared to be in child-resistant packaging. In some cases, a sibling opened the container. The children were poisoned after consuming as few as five to as many as 98 iron-containing tablets.
Read more about why it's important to keep your prenatal vitamins tucked away safely.
---
Click here to get a great start -- find out all about preconception planning and health!
Sign-in
Already a member? Sign-in to access your profile and learn about the changes your baby is going through today!
Sign-in to your account »
---
Sign-up
Create your own personalized pregnancy calendar. Get day-by-day updates about your baby's progress, store notes, log doctors appointments and more.
Sign-up now »
---