Oddly adorable
animal friendships
We try to make our pets get along with each other to keep some sanity in our lives.
So when dogs and cats get along, we jump for joy. What about watching a duck and a cat walk side by side in perfect harmony? Here's some of the cutest and most bizarre animal relationships caught on film.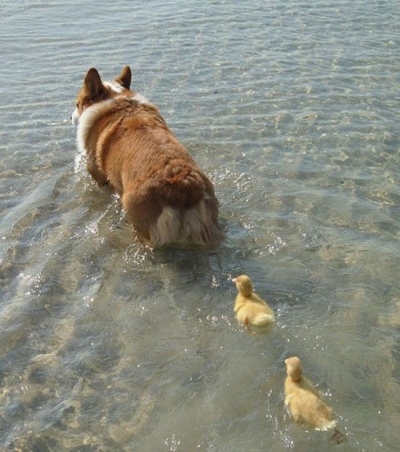 2
"We're not the only ones with secrets."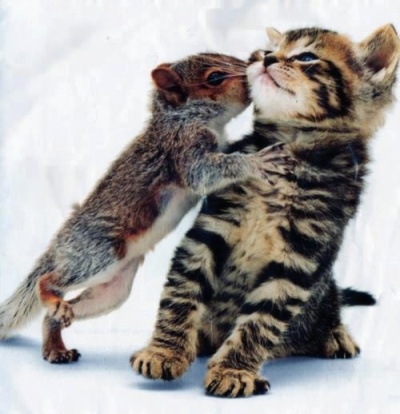 3
"Come on, man. Just hug me!"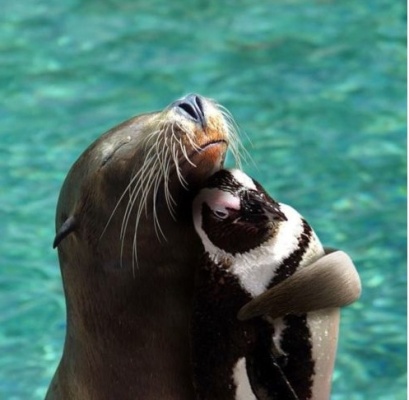 4
"The view from up here is amazing."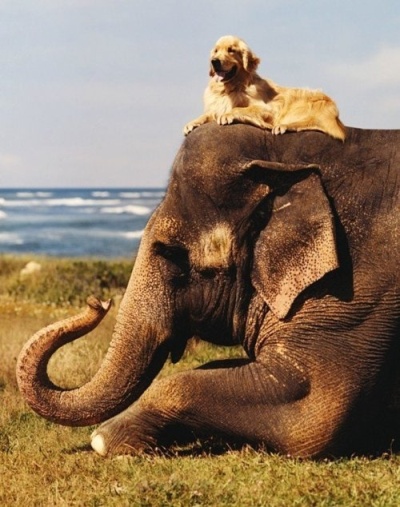 5
"Fine. I'll share with you guys."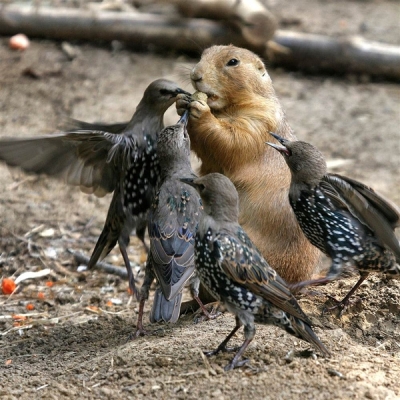 6
"Sometimes all you need is a hug."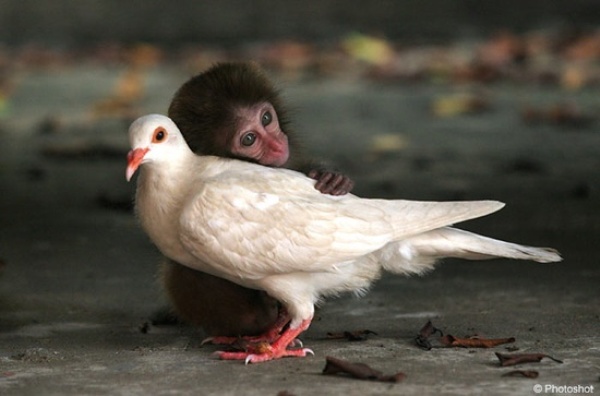 7
"Be afraid. Be very afraid."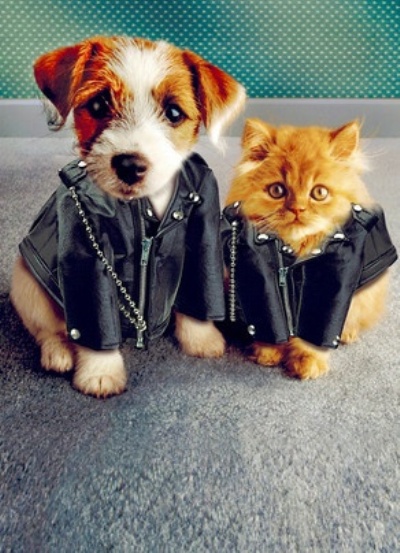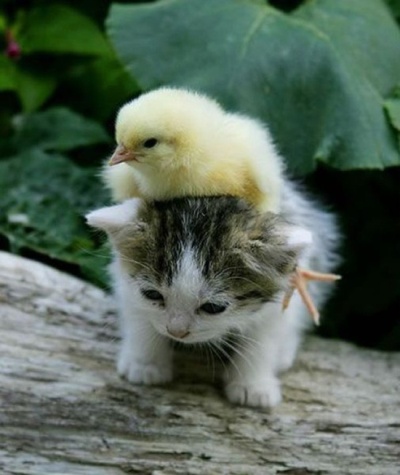 9
"Don't worry, I'll keep watch... "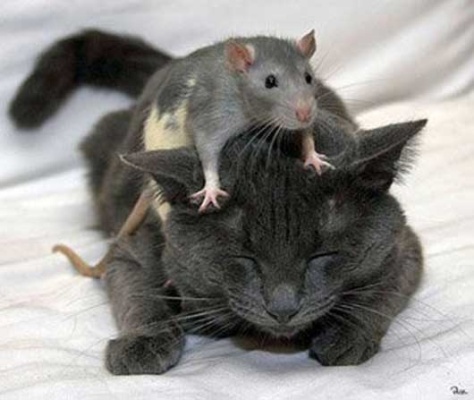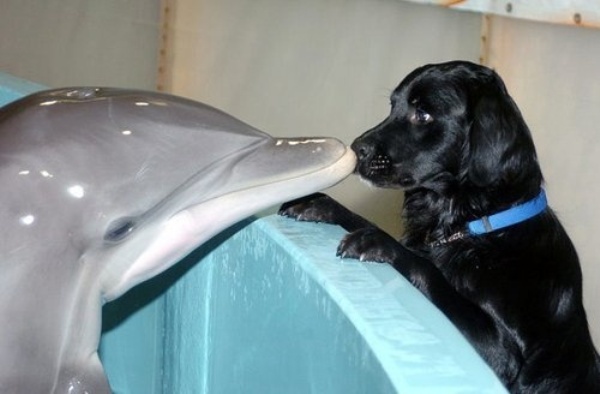 11
"Fish are friends, not food."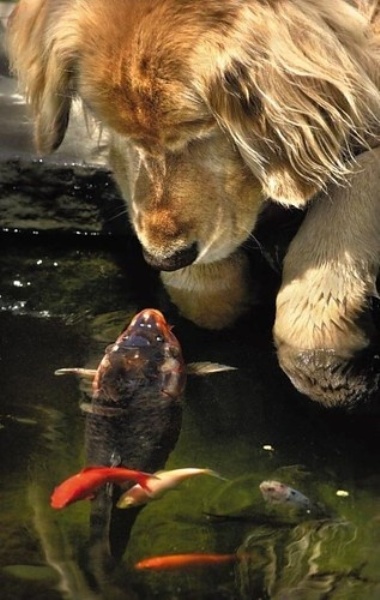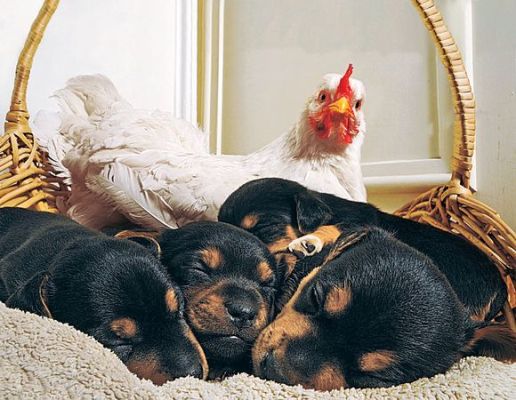 14
"This blanket is amazing."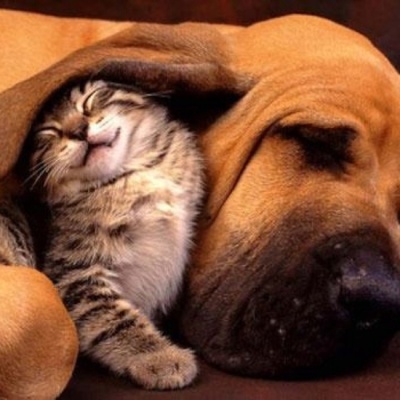 15
"Are you seeing what I'm seeing?"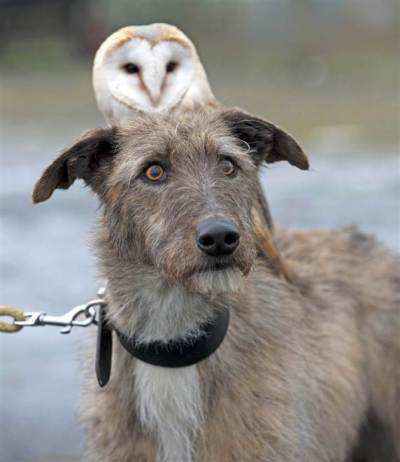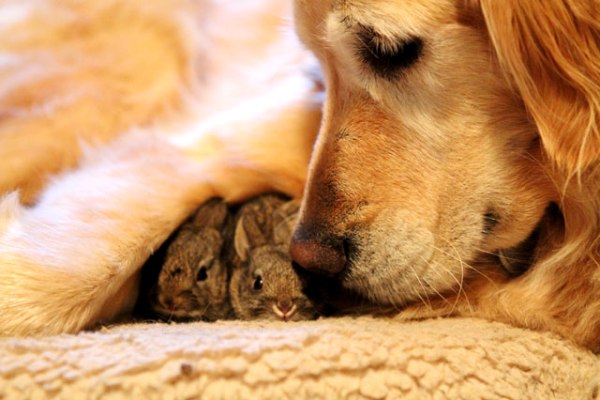 More cute animals
12 Puppy eyes to swoon over
Pet family photobombs
Funniest pet videos