My Funny Feline
Ever wonder why your feline roommate does the weird things that she does? Here's an expanded list of why our kitty friends act as odd as they do.
(page 8 of 25)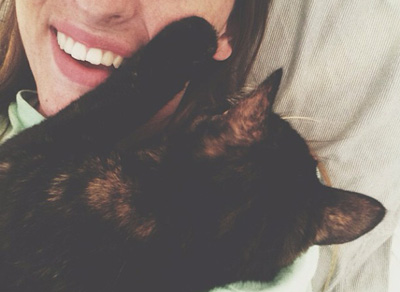 Image source: tuckemel on Instagram
Cats are naturally curious animals, and this includes a huge curiosity in humans. They love to smell your face, breath and overall scent. They truly enjoy the warmth that humans present. If you don't mind, let her smell as much as she'd like — as it will only make her love and trust you more.