My Funny Feline
Ever wonder why your feline roommate does the weird things that she does? Here's an expanded list of why our kitty friends act as odd as they do.
(page 7 of 25)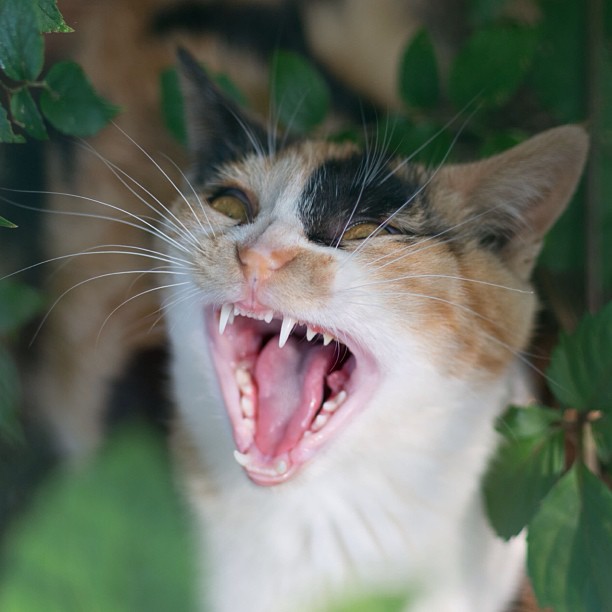 Image source: gt666rx on Instagram
Not only does your cat hiss to express anger, but also fear. Most cats will hiss when agitated, or to simply warn you to back off and avoid a kitty fit. Other cats will hiss when they're afraid of something or someone. A hiss may also erupt when they feel threatened by a new member of the animal family. Let your cat calm down, and show him that all is right in his world.