My Funny Feline
Ever wonder why your feline roommate does the weird things that she does? Here's an expanded list of why our kitty friends act as odd as they do.
(page 5 of 25)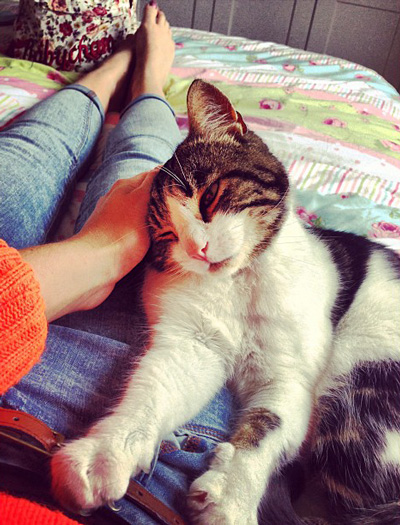 Image source: supatroopa29 on Instagram
The reason your cat rubs against furniture is the same reason she likes to rub herself against you. She is giving you her "scent;" you are her human, and she wants the whole world to know. By releasing pheromones from her head, your cat is showing pride in her ownership over you.