My Funny Feline
Ever wonder why your feline roommate does the weird things that she does? Here's an expanded list of why our kitty friends act as odd as they do.
(page 3 of 25)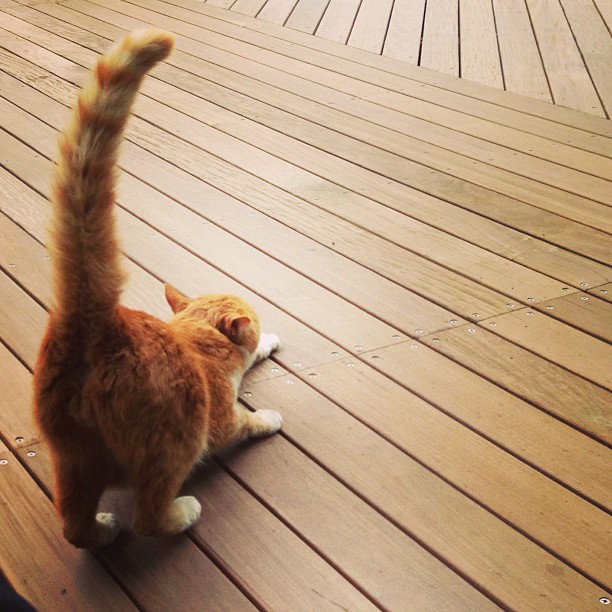 Image source: keitanemoto on Instagram
Does your cat run at an enormously fast speed and bounce off of the couch? No need to fear. Your cat, who can run up to 31 miles per hour, is just exercising! Most house cats have an extreme amount of energy that gets pent up and needs to be released. If you're not regularly exercising your kitty, you may want to start playing or walking him to avoid random sprints through the house.