My Funny Feline
Ever wonder why your feline roommate does the weird things that she does? Here's an expanded list of why our kitty friends act as odd as they do.
(page 25 of 25)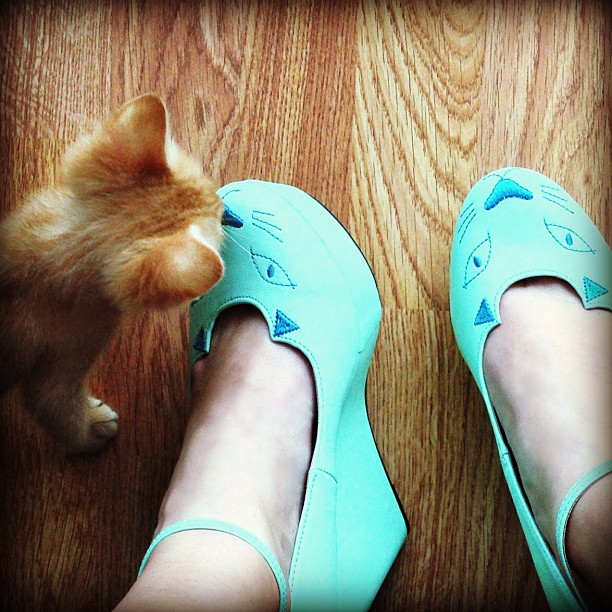 Image source: sammiebelle on Instagram
When your kitten attacks your feet or shoes, he is simply playing attack with you. Practicing his moves — pounces, jumps and attacks — is just a simple way of playing. Engage him in a game with a piece of yarn or a laser to keep him from your precious, manicured toes.
More on cats