My Funny Feline
Ever wonder why your feline roommate does the weird things that she does? Here's an expanded list of why our kitty friends act as odd as they do.
(page 21 of 25)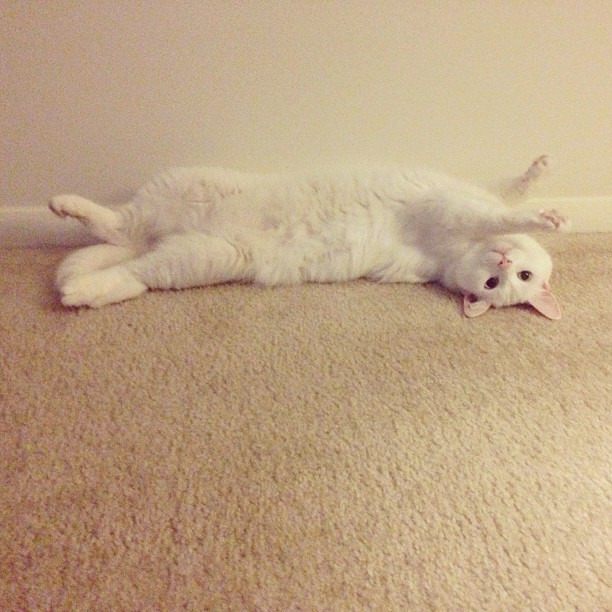 Image source: simmons84 on Instagram
Come pet me, Mom! When a cat's stomach is in the air, she is comfortable and ready for a rubdown. She trusts you, and wants you to come give her some snuggles. Make her happy and give her a quick pat down.