My Funny Feline
Ever wonder why your feline roommate does the weird things that she does? Here's an expanded list of why our kitty friends act as odd as they do.
(page 18 of 25)
18
Sleeping on your chest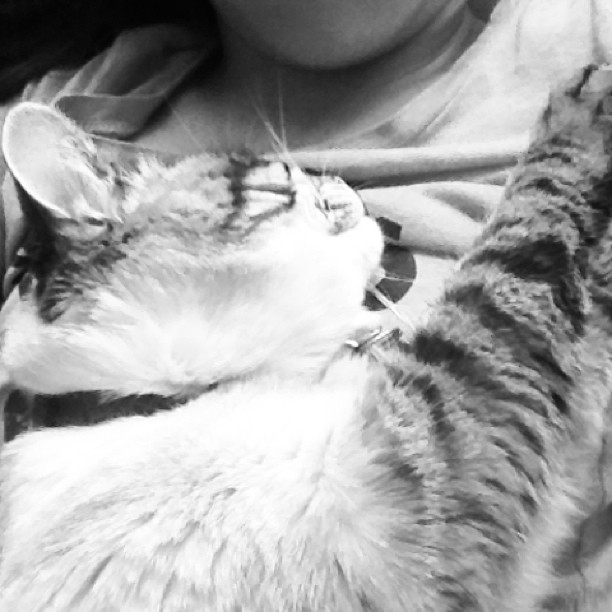 Image source: charbieber_ on Instagram
There is no scientific reasoning behind your kitty loving a good chest cuddle, but there is a good guess. Your cat loves to feel your warmth and heartbeat. He likes being close to you, and feels secure knowing that when he's on top of you, you aren't going anywhere without him knowing. So if it doesn't bug you, embrace his cuddles.