My Funny Feline
Ever wonder why your feline roommate does the weird things that she does? Here's an expanded list of why our kitty friends act as odd as they do.
(page 14 of 25)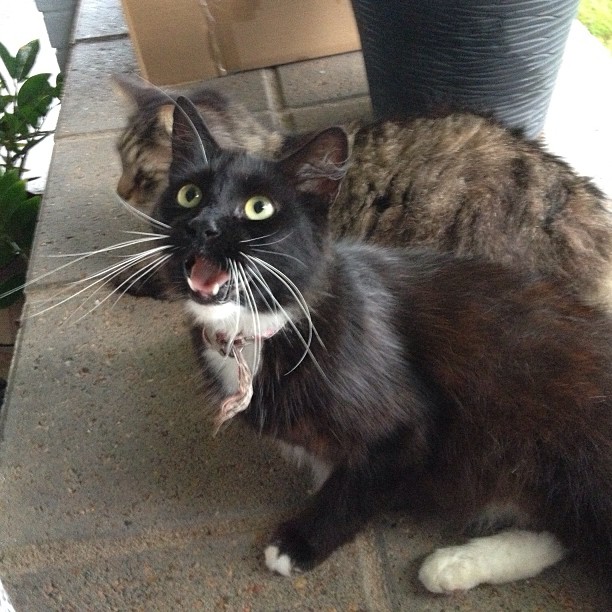 Image source: sweetsabri on Instagram
Have you heard that weird teeth-chattering sound that comes from your cat? If so, your cat is probably frustrated that he can't get to what he wants. The sound that can imitate a baby goat comes from being excited and aggravated. It's completely normal, although the sound can be quite awkward.