My Funny Feline
Ever wonder why your feline roommate does the weird things that she does? Here's an expanded list of why our kitty friends act as odd as they do.
(page 12 of 25)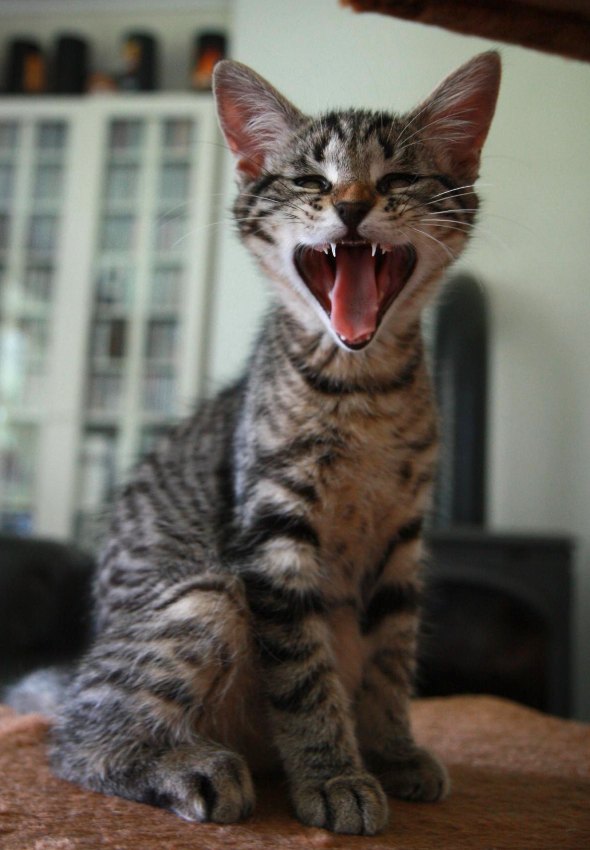 Image source: Angela S. on Good Morning Kitten
Feed me mom, and do it now! When your cat is hungry, he may give out a longer, louder meow that almost sounds like he's whining. And it's because he kind of is. Acknowledge the meow with food or explanation of when the food is to come.