My Funny Feline
Ever wonder why your feline roommate does the weird things that she does? Here's an expanded list of why our kitty friends act as odd as they do.
(page 11 of 25)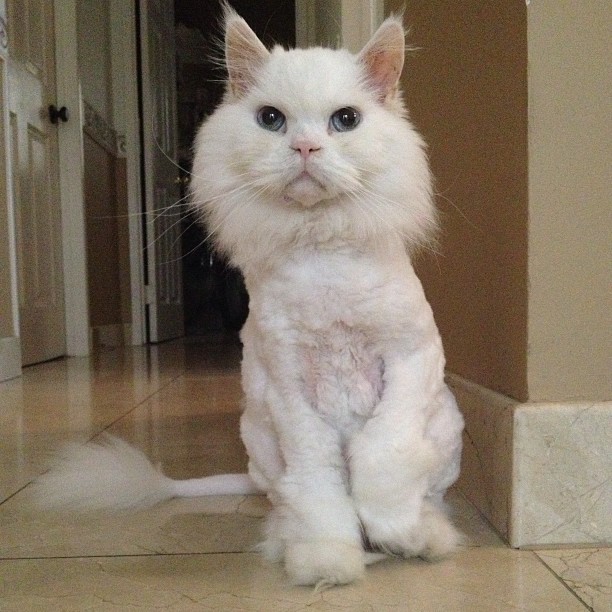 Image source: georgethekat on Instagram
A short and sweet meow is a greeting from your kitty. Usually heard when first seeing you, your cat is simply saying, "Hello." This will usually be met with a jump into your lap or a rub against you. Give your kitty a hello back with a nice rubdown.