Giving your pet a fabulous foodie name is easier than you might think. We rounded up a list of chef-inspired names to make your fur baby the next woof network star.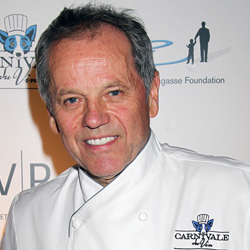 This clever play on the name of the first ever celebrity chef, Wolfgang Puck, is perfect for any fluffy, large-breed dog.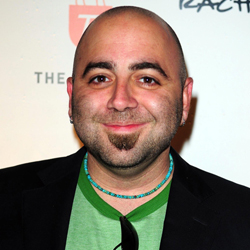 Ace of Cakes star Duff Goldman's tough-guy exterior can't hide his golden heart and sense of fantasy. He's an appropriate namesake for dogs, cats and more.
Other celebrity chef namesakes:
Rocco (Rocco Dispirito)
Nigella (Nigella Lawson)
Trotter (Charlie Trotter)
Bourdain (Anthony Bourdain)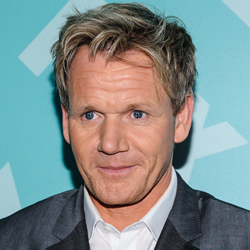 Leave it to Gordon Ramsay to name his bulldog after an eccentric lawyer from a '80s British television series. Leo McKern, who plays the title character in Rumpole of the Bailey, does look a bit like a bulldog.
Other names inspired by celebrity chef pets:
Isaboo (Rachael Ray)
Genghis Khan (Martha Stewart)
Willie (Mario Batali)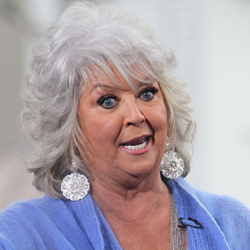 Despite her recent admission of diabetes, we all know Paula Deen loves her butter. It's a cute name for a yellow lab or any golden-colored creature.
Other pet names inspired by celebrity chef favorites:
Bam (Emeril Lagasse's famous catchphrase)
Triple D (Guy Fieri's nickname for his show Diners, Drive-Ins and Dives)
Contessa (Ina Garten's show, Barefoot Contessa)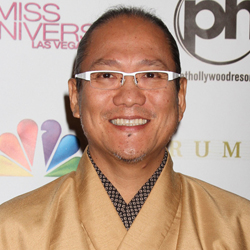 Iron Chef and sushi guru Masaharu Morimoto made his move to American television from the Japanese phenom cooking contest show of the same name, Iron Chef America. We think Morimoto is a great name for any pet, from a sleek cat to a big, goofy dog — or even a fish if you're feeling ironic.
Other pet names inspired by Iron Chef America:
Alton (Alton Brown, host and resident food guru)
Cora (Cat Cora, Iron Chef — bonus points if it's a feline)
Symon (Michael Symon, the first winner of The Next Iron Chef)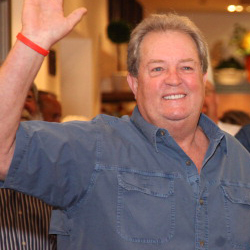 After the success of Paula Deen's restaurant, The Lady & Sons, the restaurant bug bit her brother Bubba. With Deen's help, he opened the successful Uncle Bubba's Oyster House. Whether it's for a canine or feline, we see this as a name for a bigger animal with a slightly silly disposition.
Other names inspired by restaurants:
Vong (Restaurant of chef Jean-Georges Vongerichten)
Siena (Top Chef alum Fabio Viviani's new Chicago restaurant, Siena Tavern)
Breslin (Restaurant of April Bloomfield, one of The Daily Meal's "Top 10 Bad*** Women Chefs")
Lola (Michael Symon's restaurant, Lola Bistro)
Jack (U.K.-born hottie Jamie Oliver's London restaurant, Union Jacks)
More ideas for pet names
Magical pet names inspired by Harry Potter
Pet names inspired by cult films
Pet names inspired by sci-fi
Photo credits: Chris Connor/WENN.com, Johnny Louis/WENN.com, C.Smith/WENN.com, WENN.com, DJDM/WENN.com, WireImage.com