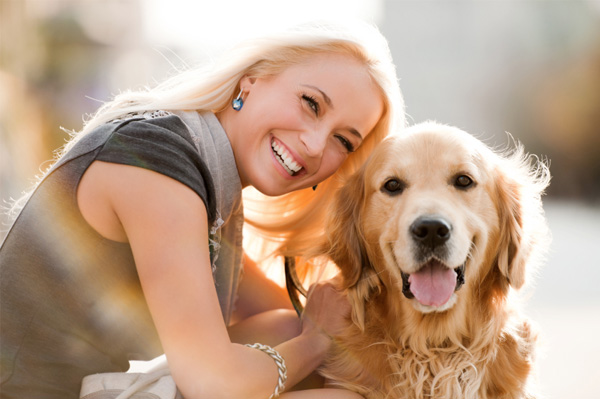 Gear up for summer fun
'Tis the season for road trips, sunshine and outdoor fun. Once you've planned all the great adventures you'll embark on with your best pal this season, make sure you've got Fido's tail covered with the proper gear for your travels. Whether you're hitting paved trails at the park or taking on the road less traveled, only the best outdoor pet gear will ensure your adventures go off without a hitch.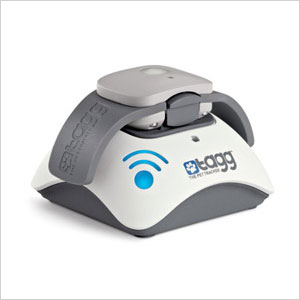 Tagg Pet Tracker
Even the best-trained pups can get lost in the thrill of the great outdoors. Enjoy worry-free adventures with Tagg Pet Tracker. This lightweight, water-resistant tool conveniently attaches to your pet's existing collar. Should your dog run off on a journey of his own, the Tagg app can help you instantly track your pet's whereabouts using an app on your smartphone. As an added bonus, health-conscience owners can use Tagg to track activity levels to help monitor long-term changes in trends and behavior.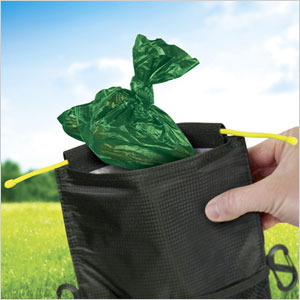 Nite Ize Pack-A-Poo
You may be enjoying the best of what Mother Nature has to offer, but that doesn't mean you should leave behind the signs of nature's call. When your pooch hits the potty, do yourself a favor with this Pack-A-Poo dog waste bag by Nite Ize. This handy carrier prevents you from having to carry around your pet's stinky doo and helps you contain the smell when you clean up after your pal's bathroom stop. This nifty pack features a metallic lined interior pocket that creates an effective odor barrier allowing you to continue to enjoy the fresher scents of the outdoors.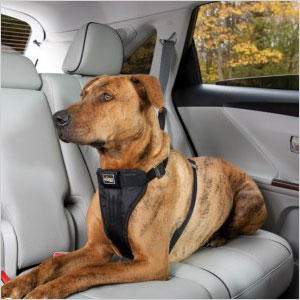 Kurgo Tru-Fit Smart Harness
No matter where the road takes you, make sure you and your pup get there safely. If your dog is your co-pilot, she'll need to be buckled in as tightly as you are. The Kurgo Tru-Fit Smart Harness comfortably adjusts to fit your pet's frame and buckles right into the seat belt. For added convenience, this versatile piece also doubles as an everyday harness so you can go from cruising to hiking with just a click.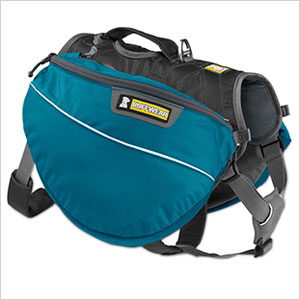 Approach Pack by Ruffwear
Whether you're planning a day hike or a weekend-long excursion, the Approach Pak by Ruffwear ensures your pup carries his own weight with utmost comfort and, if you're lucky, maybe Fido will carry some of yours too. The double-sided saddlebags not only provide plenty of room to stash your pet's necessities but also features an efficient, weight-forward design for stability.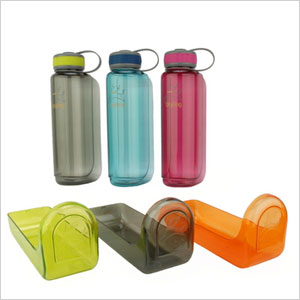 Olly Dog Olly Bottle
Proper hydration can make or break a summer adventure. Make sure you and your outdoorsy pup have enough water to carry you through your journey with this convenient Olly Dog Olly Bottle. This two-in-one carrier features a water bottle for you and an added dog bowl attachment so you can share with your tail-wagging partner. The best part is the form-fitting bowl seamlessly attaches to your bottle to minimize volume and bulkiness to ensure lightweight travels on foot and paw.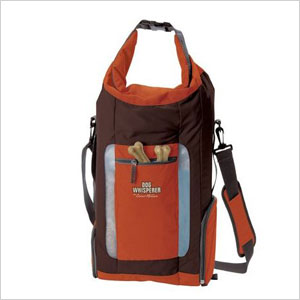 Dog Whisperer Food and Hydration pack
Outdoor adventures are all about taking in the simple pleasures. For Fido, this means food and water. Don't leave home without your pet's crucial survival necessities. The Dog Whisperer Food and Hydration Pack allows you to stow everything you need to keep your best friend happy on the trail. Best of all, no extra bowls are necessary as the pack features a zip-off water or food bowl on one side and a food pour spout that doubles as a feeding bowl on the other.
Stunt Runner Hands-Free Leash
Originally designed for running enthusiasts and their four-legged partners, the Stunt Runner Hands-Free Leash allows for hours of activity while never losing track of your pet. Pet owners can attach the soft, stretchy and light-weight connector leash to a waistband and adjust for comfort. You and your pet will feel like you're on an off-leash adventure while staying safely connected.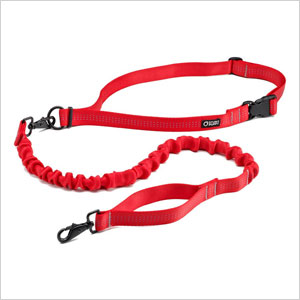 More pet gear
Find the best leash for your dog
6 Innovative dog products you'll love
Top interactive dog toys for the bored dog