Cat Attack!
Whether you are a feline fanatic or you just enjoy a good laugh,
these furry animals are sure to bring a smile to your face. Here are some purrr-fect photos of cats with precious faces and personalities to match!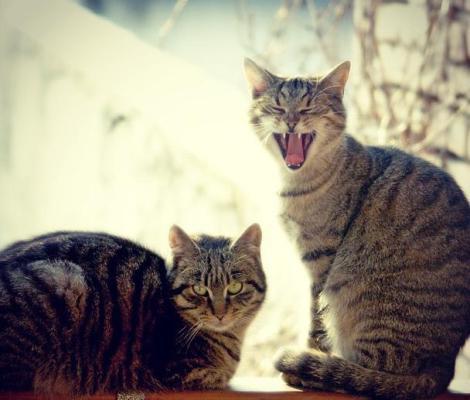 Uh oh! By the looks of it, someone interrupted an intimate moment between these two furballs! Please, do not disturb.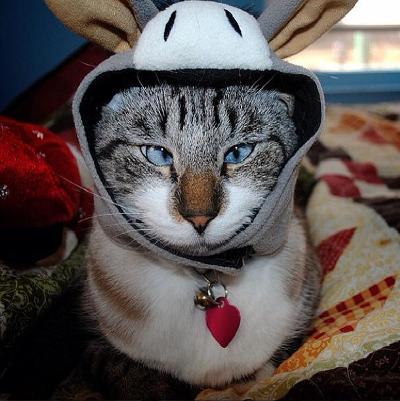 This kitty is ecstatic while playing dress up in a bunny costume!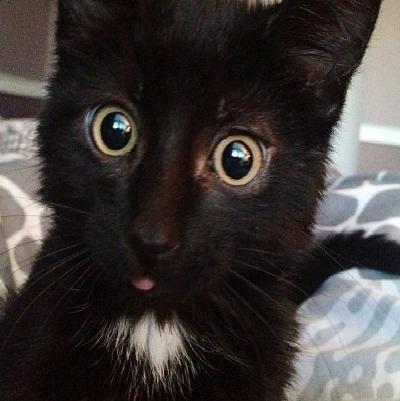 Surprise! Looks like this cat was caught in the moment.
Help! He's fallen and he can't get up!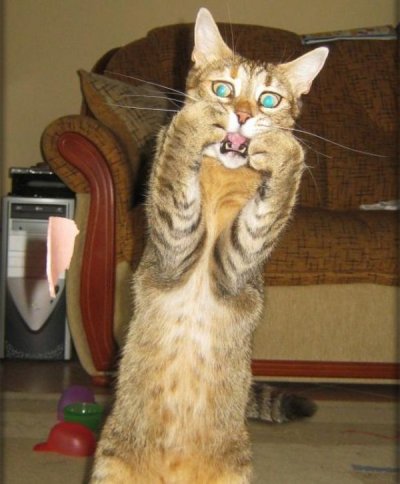 The horror! Something has this feline filled with fear.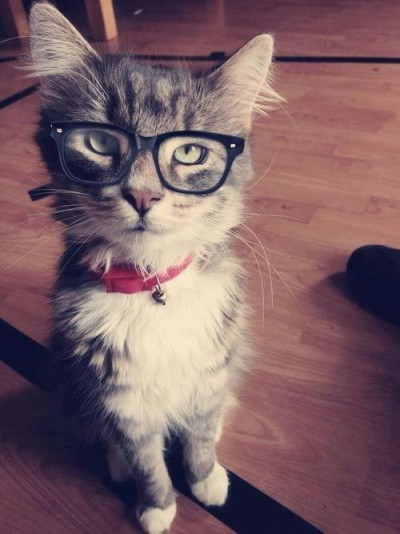 "Pardon me, can you show me the way to the library?"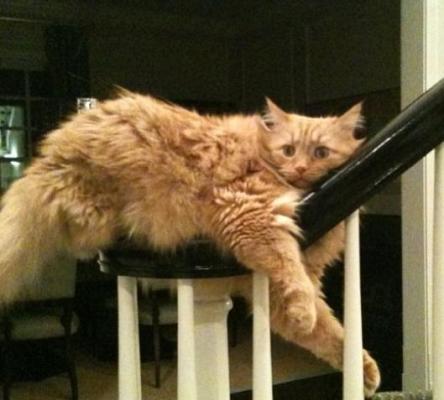 This ball of fluff seems to be putting the railing to good use.
Up next: More cat faces to make you laugh >>