Bring on the bling
Some people just can't seem to help splurging on their pet. They want their furry friend to have it all: a luxury bed, stylish accessories, tons of toys—pretty much anything that will make their pet look and feel fabulous. If you consider yourself to be one of these people, you're likely to love these fun and clever pet products.

1
DenHaus Pet Furniture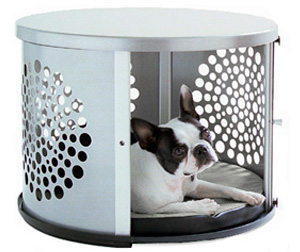 When it comes to a home's décor, pet crates can be a real eyesore. Fortunately, DenHaus Pet Furniture offers a vast collection of stylish and sophisticated alternatives to drab metal or plastic crates. For example, the BowHause den doubles as personal space for your pet and a trendy end table. Featuring a convenient sliding door, the den can also be used to disguise food bowls and litter boxes.
2
Thundershirts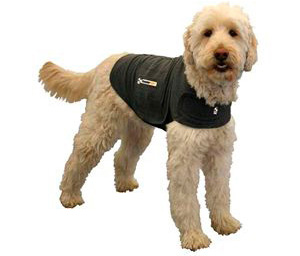 Is your dog's excessive barking driving you and your neighbors crazy? Does he shake like a leaf during car rides? Does he start "digging" and whining the second you stick him in a crate? If "yes" is your answer to any of these questions, hold off on medicating your pet and give the Thundershirt a shot.
This shirt has been recommended by thousands of veterinarians and trainers because its constant, gentle pressure helps sooth noise, separation, travel, crating and barking anxieties. Thundershirt.com offers helpful tips on how to put the Thundershirt on your pet and a training center packed with information to help owners spot and overcome problematic behaviors in their pet.
3
The Neater Feeder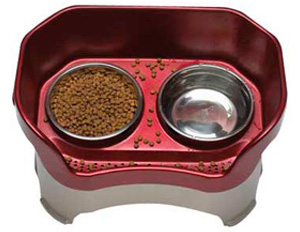 Prevent unsightly spills and meal-time messes with this fuss-free feeding system. The Neater Feeder features protective walls that ensure food and water stay put inside the container, rather than on the floor or carpet around it. Food that is flipped out of its bowl will remain in the upper reservoir, and spilled water will drain down into the lower reservoir. The container cleans up quickly and easily; can be elevated to better suit larger pets; and is available in a variety of sizes, including one for cats.
4
Pet-zzz-Pad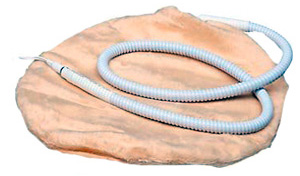 If you're feeling guilty about not being able to snuggle with your pet enough, snag the Pet-zzz-pad. This clever heating pad fits snuggly inside your dog or cat's bed. As soon as your pet's paws touch the pad, it warms up to a comforting, vet-recommended temperature of 102 degrees. Then the pad turns itself off after your pet steps away from it.
Christopher Hallihan, DVM, Managing Partner at Animal Care Center in New Jersey, explains that "You'll often notice dogs with muscle or joint pain seeking out sun spots. The Pet-zzz-pad moldable mat helps keep them comfortable. You may also want to use it for dogs that shiver, as well as puppies and kittens that need extra warmth."
5
The Pup Crawl Lights-Up Leash™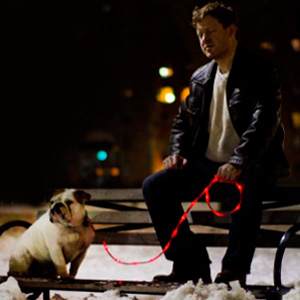 This funky, illuminated leash is perfect for pets and owners who enjoy their walks at night. Featuring LED lights, this leash can be seen from a quarter of a mile away and is available in seven vibrant colors. It's practical, because it helps to ensure that drivers and cyclists can easily spot pets and their owners in the dark. It's fun, because the leash is sure to be a great conversation piece between pet lovers who cross paths during evening strolls or at the local bark park. Best of all, this leash is connected to a great cause. For every leash sold, $3 is donated to an animal shelter or rescue.
6
Buckle-Down Collars and Matching Leashes

You can ensure your pet is just as fashionable as you are with Buckle-Down's trendy collection of collars and leashes. The nylon collars are adorned with a miniature seatbelt buckles and funky graphics that match companion leashes. While other pet accessories tend to look too cutesy or prissy, these alternatives are sure to make your pet look like a rock star.
More pet products
5 Green pet products you'll feel good about buying
The best summer products to keep your pet cool
Shop smart for pet care items