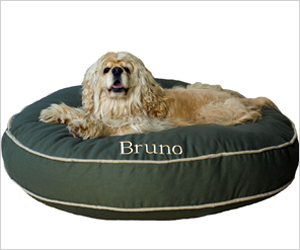 The Sage Classic Personalized Dog Bed (petco.com, $60 and up) from Carolina Pet Company is everything a dog bed should be — plush, attractive and affordable! Packed with 100-percent high-loft polyester fill for cozy softness, with a removable cotton cover for easy washing, this personalized bed with a tailored look will become your pup's favorite place to go snuggle up — aside from the couch, that is!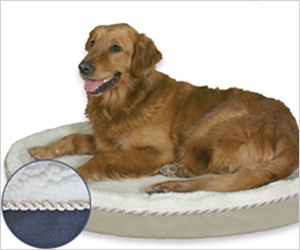 Comfy and perfect for dogs that need a little extra padding due to sore joints and muscles, the GelPedic Pet Bed (petco.com, $71 and up) is a paw-fect choice. Not only does it keep your pup warm in the winter with dense insulation, but it helps your pet to cool off in the summer with the gel that stays at a low ambient temperature. And what else? This bed keeps fleas and mites away too with the eucalyptus pockets! Yup, the GelPedic Pet Bed does it all!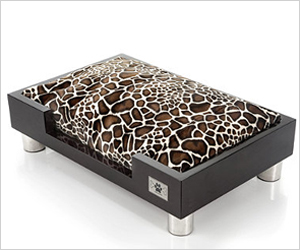 If you have a little extra money to spend, the Espresso Madison Pet Bed (frontgate.com, $299) is a stylish piece of dog furniture that would complement modern home décor. With its solid wood construction and stainless steel accents, complete with rubber feet to keep your floor free of scratches, your dog will feel like royalty in this high-end, sturdy dog bed. Watch out — it'll make your other pets jealous!
.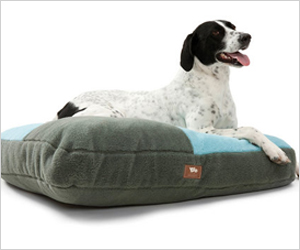 Machine washable, the Eco Slumber Bed (westpawdesign.com, $78 and up) from West Paw Design has a lot going for it! Made with recycled IntelliLoft® fibers and fiberfill, this standout dog bed is 100-percent safe and free of harmful substances — it was tested for over 100 of them! You'll be respecting Mother Nature with his purchase, which aids in rerouting landfill plastic and reducing energy consumption. Two paws up!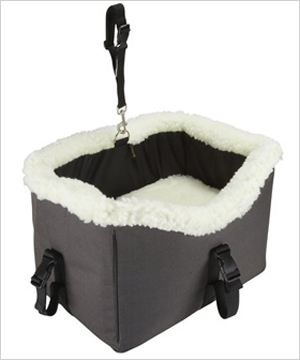 The Sherpa To Go Folding Car Seat (wag.com, $70) is a must for when you're on the move. The square shape and harness will keep your pup secure until you reach your destination, and it's as close to a dog bed for the car as you can get. Made so that your dog can see out the window, it's also ergonomically designed and provides a safe and stylish way to travel by car.
More doggie must-haves
6 Innovative dog products you'll love
Best pet carriers for the pet on the go
Top interactive toys for the bored dog